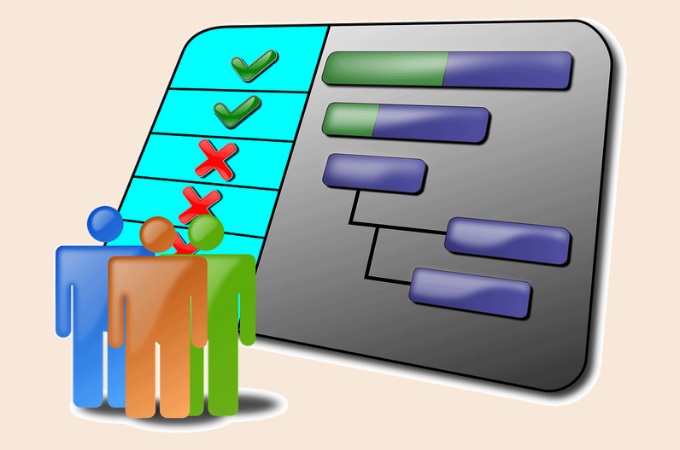 Many organizations practices work breakdown structure in organizing their project due to its high efficiency output. Additionally, work breakdown structure creator are easy to find on the internet. This is part of the reason why this structure is accessible and has been employed for a long time. If you are planning to apply this project management technique, then you are on the right page, as we will take a look at the best tools that you can use.
Top 7 Work Breakdown Structure Creators
GitMind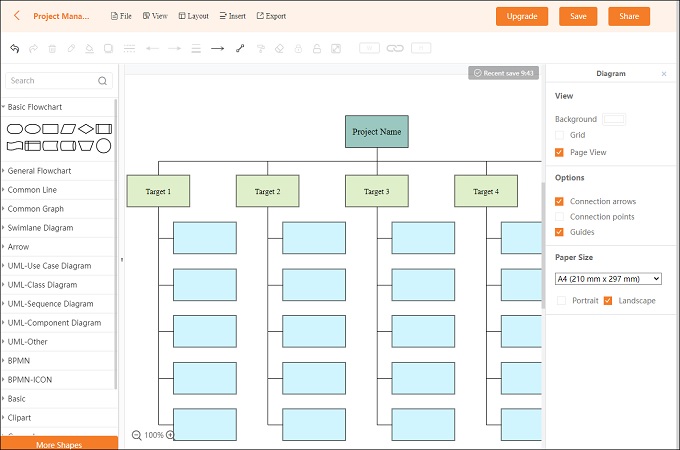 First tool that we have is GitMind. This is a free mind map and flowchart maker that can used via web-browser and on desktop. The tool is home to many templates that can be edited and used free of charge. The library is also includes work breakdown structure templates which can be shared to your colleagues via URL. There is also the native way of creating your own WBS diagram using the various shapes and elements in its editor. As a WBS creator online and more, we can definitely say that GitMind is a very versatile tool for all your diagramming needs.
Cacoo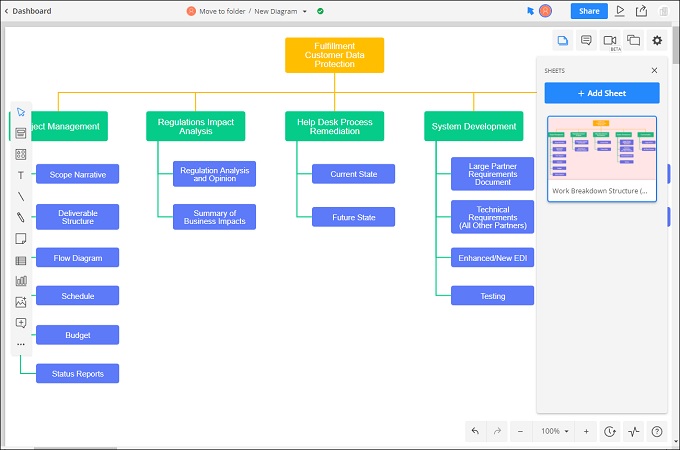 Cacoo is an online diagram application similar to the previous one. It has a decent amount of templates, and is also geared for remote teams. It allows online collaboration via video conferencing which is its major advantage over other tools on the list. This WBS maker is also equipped with a chat feature for easy feedbacks. Best of all, it can freely integrate to your preferred applications like Google Drive and more.
OpenProject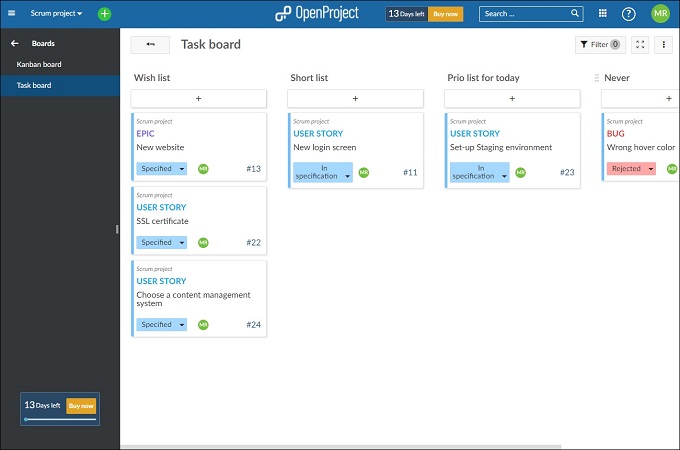 If you are looking for a smart tool that can help predict potential deadlines based on your previous activities, then OpenProject is the answer. It has adequate amount of templates, as well as the capabilities to make various work breakdown structure diagrams. Aside from that, you can also work simultaneously with your team via its online collaboration feature. Overall, this work breakdown structure creator will be a good investment to boost productivity.
Creately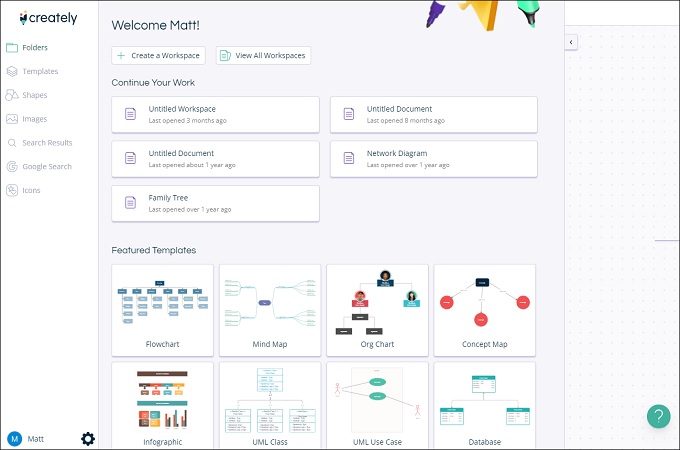 Another great tool that you can use is Creately. Another online tool, this application is great alternative since it has a lot of elements that you can use to make various types of diagrams. These is also applicable for work breakdown structure diagrams as there are also project management diagrams in its library of templates. Taking a closer at this wbs creator online, you'll find out that is has long been helping many individuals by providing a quick and quality diagram solutions to various situations.
TeamGantt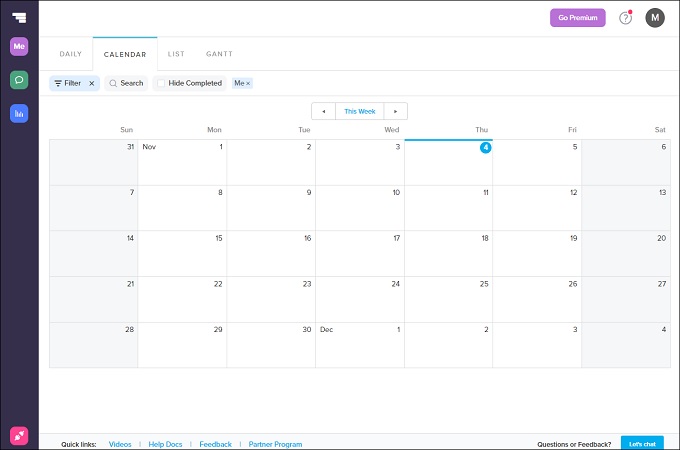 As you can probably guess from the name, TeamGantt is a project management application. One of the most trusted applications by huge organizations like Netflix and Nike, TeamGantt provides quick and easy Gantt charts to its users. It can be used for free with the basic features, while subscribing to the premium plan will unlock new features. You can freely switch between Gantt chart and Kanban boards to monitor your project efficiently. This WBS maker utilizes drag and drop to make editing easier for new users.
Hyper Plan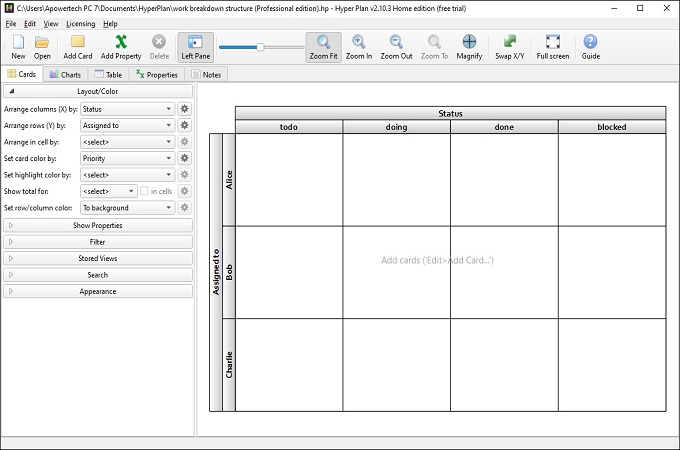 An simple yet efficient application, Hyper Plan is a good choice for WBS diagram tools. One thing that got our attention testing this tool is the familiar sticky note feeling from its interface. The thing about this application is that it uses color coded notes to distinguish one from the other. You can then arrange these notes on a wall that distributes the work to your team. You label each note with specific instructions which can be a guide to the one who is responsible for that task. In general, this work breakdown structure creator is going to be a helpful tool once you decide to use it.
Plan Hammer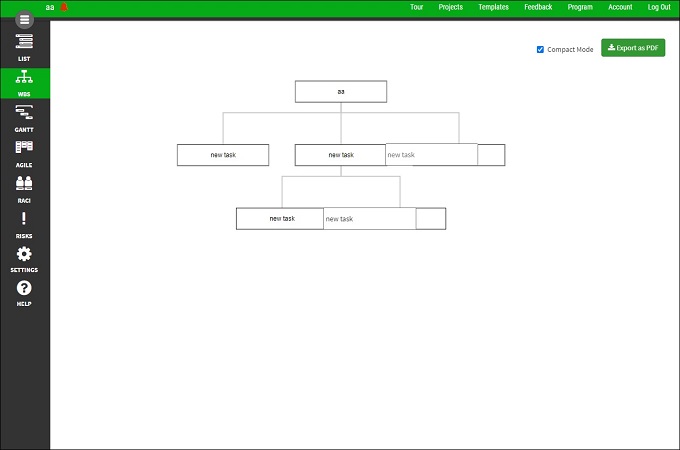 Last tool on the list is Plan Hammer. It brands itself as an all in one project management tool since it has a lot of Agile tools that helps achieve work efficiency. You can also use Plan Hammer to import and export files from other applications. Online collaboration is also supported by this WBS creator online tool. Overall, we give this tool a thumbs-up to those who want to try it.
Conclusion
There are many ways to improve work efficiency. One way to do so, is by using strategies like work breakdown structure. On that note, we hope that the WBS maker that we listed above help you. Choose which tool is right for your needs and then start working your way to boost working efficiency.