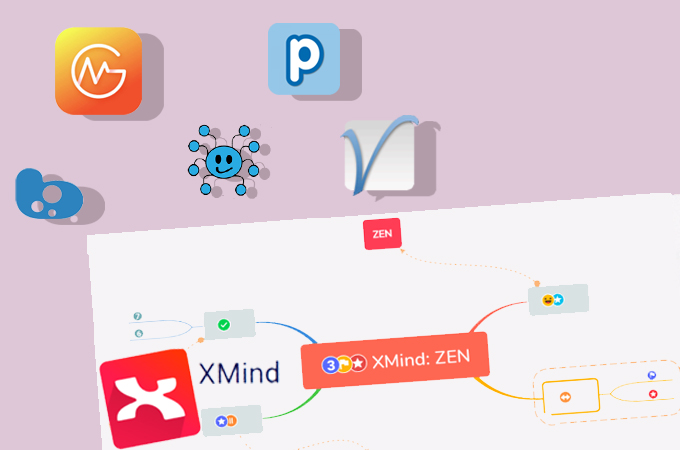 XMind is an intuitive mind-mapping software that inspires creativity and organization. It comes with amazing structures to visualize different information. From the org chart, matrix, fishbone, or any complex processes are possible using XMind. You can also customize the style of a map according to your personal preference, choose from templates or combine several structures in one mind map. Besides, maps can be easily edited whether you are using a laptop or mobile device anytime and anywhere. However, these advancements come with a price. As such, we reviewed some XMind free alternatives which are listed below.
Top 7 Online XMind Free Alternatives
GitMind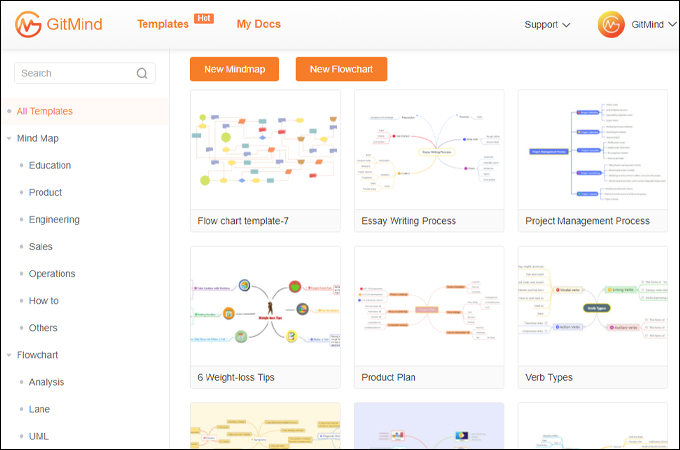 Edit online
GitMind is a smart mindmap tool used to explore, organize, and connect ideas together. It has a great resource for themes and templates gallery that you can use to make different types of diagrams. Every project or mind map can be exported to several formats as well as import files from XMind. Furthermore, this XMind free alternative enables you to add a floating node to compose multiple maps and use the relation line to show a common relationship between ideas.
Pros
Stylish themes and templates
Available in Chrome extension
Cons
Only one person can edit map at a time
DOWNLOAD
ThinkComposer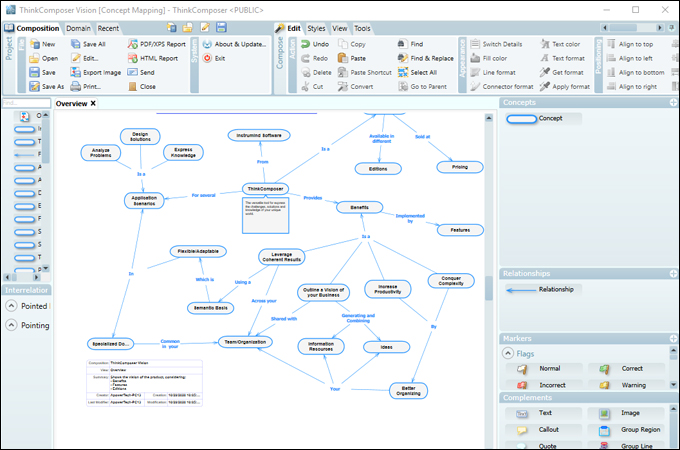 Next on the list is ThinkComposer. This is a simple XMind free software substitute that offers helpful features to visualize basic and complex information. Ideas can be further elaborated using markers, pictogram,s and a couple of hanging details. Since this is a desktop app, you will be able to create maps and visualize ideas offline.
Pros
Insert attachments, links and tables
Expand map into multiple levels
Cons
Difficult to use for beginners
Unconventional way of creating maps
MindMup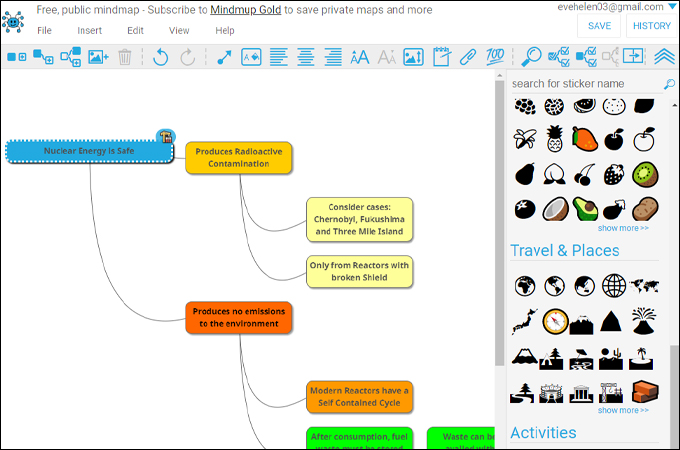 MindMup is another XMind online alternative to collect and turn bright ideas into a great presentation using the storyboard. It comes with a sequence of slides that comes in handy in case you want to show an order of events. You can also enjoy the advantage of converting mindmaps to PDF, PowerPoint, and continue editing on visual documents.
Pros
Add images, longer text, and videos
Cons
Mindmap expires after six months
Popplet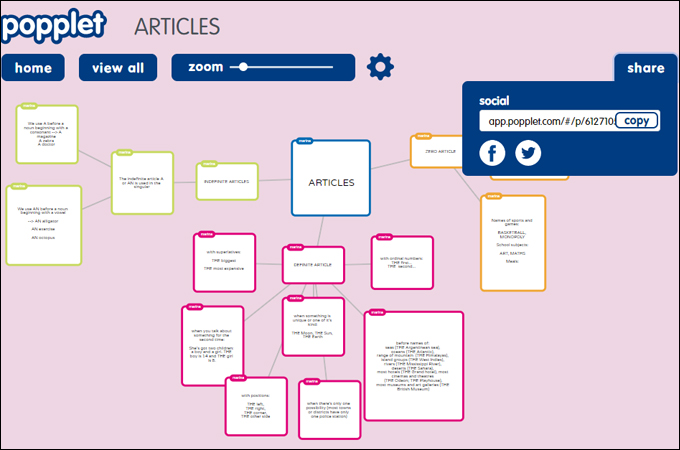 If you are searching for a simple and easy to use program, Popplet is probably your go-to XMind free alternative. While there are only a handful of features, you can still create comprehensive mindmaps. Using this program, you can invite collaborators for meeting and brainstorming provided they have a Popplet account.
Pros
Maps can be share on social platforms
Cons
Templates cannot be edited
Free account is limited to one project
VUE (Visual Understanding Environment)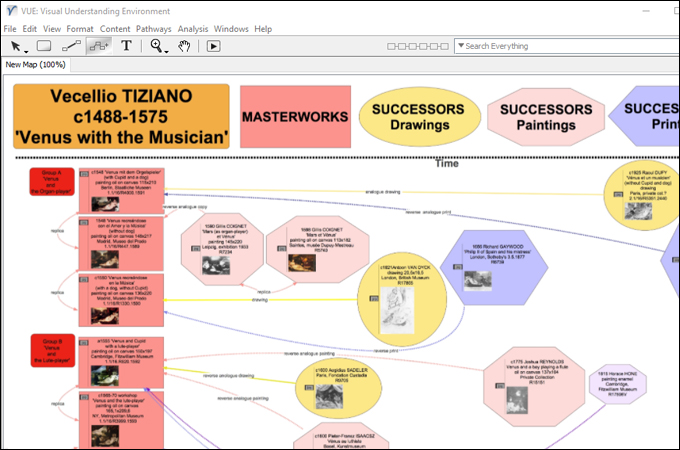 VUE provides a clean and simple user-interface yet allows you to create a dynamic content mapping. If you are looking for a fancy interface, this may not be the tool for you. But it offers support to flexible tools like a search bar, sharing, and presentation mode. What makes this a great XMind free app alternative is it has semantic mapping tools. This helps you apply semantic meanings through metadata schemas and ontologies.
Pros
Cons
yEd Graph Editor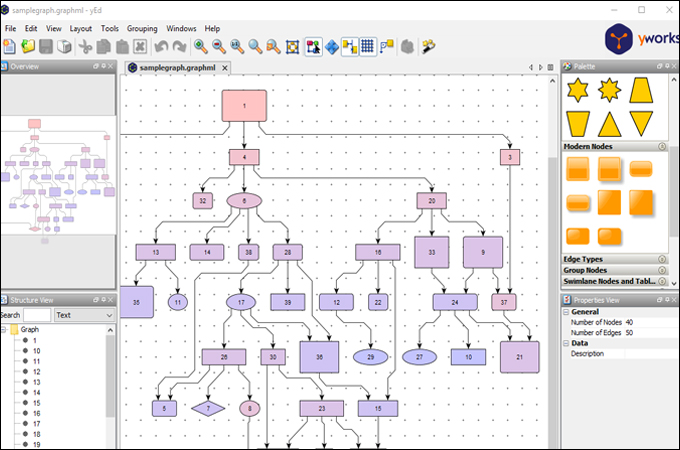 Another excellent tool that you can use for common and complex visual illustration is yEd. This aims to help users in terms of creating diagrams like UML, flowcharts, network diagram, org chart, and other process illustrations. With this XMind free alternative, you will find every icon and symbol you need for the aforementioned diagrams. On the other hand, users are permitted to import their own preferred figures.
Pros
Extensive symbols library
Cons
Lack of options for fonts and effects customization
Bubbl.us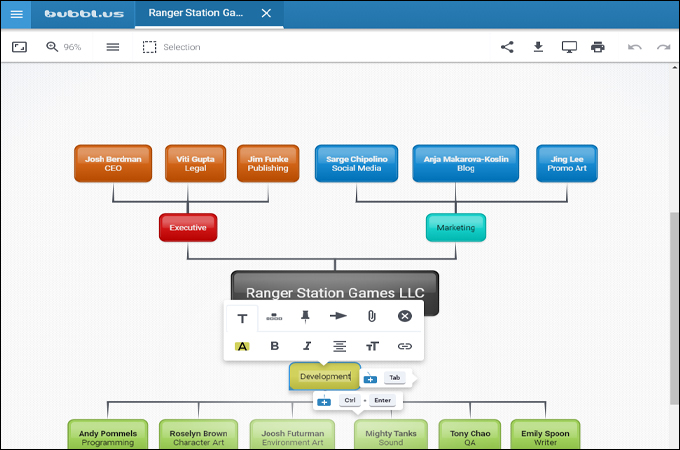 Last but not least is Bubbl.us. As browser-based, this is a good replacement as an XMind online tool supporting both PC and mobile devices. With it, you can choose to work either on your mobile device or using your desktop. Also, you can enter a full-screen presentation of your content in just a click. With great visuals from an excellent tool partnered with creativity, you will definitely come up with comprehensive visualization.
Pros
Save project as image or text file
Cons
No function for adding links to web pages
Manually fix bubbles when the map gets crowded
Conclusion
The above list of XMind free alternatives is the best among the bunch. Based on your requirements, you may choose the best app. Say you want a tool that allows you to work offline, then focus your eyes on desktop apps. On the other hand, consider using web-based programs for quick and easy access to mind mapping.