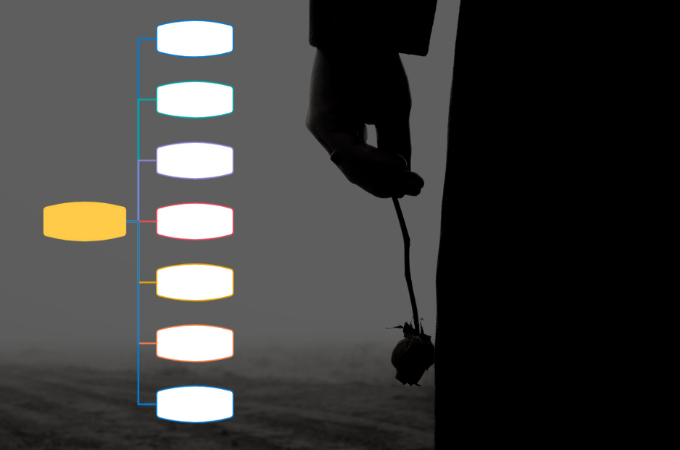 Basically, when people hear the word grief, losing someone or a loved one is the first thing that will come into mind. However, that results in a major shift in a person's living condition or position might elicit feelings of loss or sadness. In fact, every loss causes grief and necessitates adaptations. But, understanding the 7 stages of grief may assist you in seeing the light at the end of the tunnel. To help prevent long-term mental health concerns, it is critical to allow yourself to grieve and to know when to get support if sorrow becomes difficult or overwhelming.
Understanding the 7 stages of grief
What is Grief?
Based on the 7 stages to grief, it is the typical emotional sensation one has in response to a loss, whereas bereavement is the state of being bereaved. Although people sometimes experience emotional sorrow in response to the loss of something very important to them. Many people go through a lengthy grieving process. the results of the many phases of bereavement. This is why understanding grief symptoms may help someone determine what stage of sorrow and loss they are presently experiencing.
7 Stages of Grief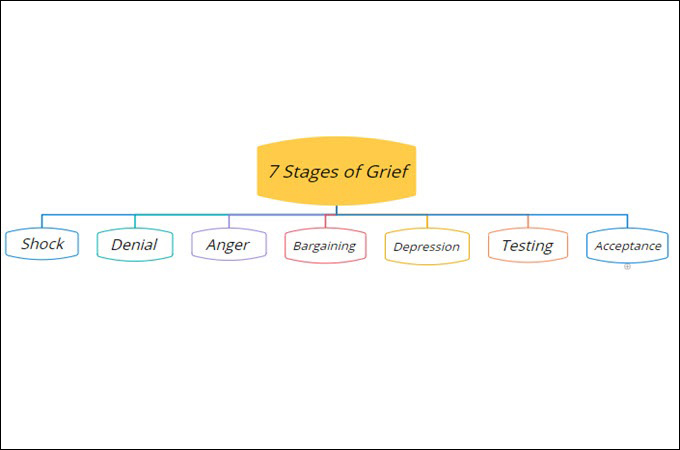 Grief after death is one of the most difficult emotions to comprehend and comprehend. According to the seven stages of grief outlined below, you may learn at a different stage of mourning shown here.
Shock – This form of mourning is most likely one of the most significant and significant phases that people go through when they begin processing the stages of grief following a suicide. When you learn of the loss, you will most likely respond with numbing disbelief. To prevent grief, you may ignore the truth of the loss on some level.
Denial – Based on the 7 stages of grief, denial is related to disbelief, it is its own coping technique that also aids in the resolution of loss and pain. You could just deny that your loved one has died, or you might force the ideas out of your mind.
Anger – One of the critical phases of the 7 stages to grief is anger. It gives rise to rage, and you may strike out and unfairly blame someone for the tragedy. Please keep this under control, since it might have long-term consequences for your relations.
Bargaining – Some people who are grieving are enraged over the loss of a loved one and may blame that person for abandoning them. During this period, some bereaved persons may try to bargain for a chance for things to turn out differently.
Depression – According to the seven stages of grief, it is normal to feel depressed and/or deeply sad. You could also feel lonely and estranged from your family members. This is a particularly meaningful moment to seek the assistance and counsel of a bereavement therapist who can assist you work through the suffering.
Testing – As you regain functionality, your mind begins to operate again, and you will find yourself trying actual answers to the issues that living without your loved one presents. You will begin to concentrate on practical and financial issues, as well as rebuilding yourself and your life without him or her.
Acceptance – As per the 7 stages of grief, acceptance is the final step. During the path of a hard and painful mourning process. The most crucial component is acceptance. Whenever you think about your loved one, you may begin to discover joy again and smile rather than cringe or cry. You may join new groups, start a new interest, go on a holiday, or go through their belongings, saving just the most meaningful mementos.
Seven Stages of Grief Models
If you are having these sentiments, you may always refer to the 7 stages of grief template provided by GitMind. You can download it and save it to your mobile device or on your PC. It is an online tool that assists users in mind mapping and visualizing processes using flowcharts and diagrams. All of your work is synchronized across all of your devices, including mobile and laptop. Furthermore, when brainstorming, you may sift out thoughts and enhance each thinking.
Edit this example
Long-term Grieving Causes and Risk Factors
In fact, there is no defined time limit for how long the mourning process should persist. The seven stages of the grief process may take many months for some people. Others may have to wait years. If you are concerned that your grieving has transformed into depression, there are several warning signs you should be aware of.
Conclusion
Grief is never easy after death, It is one of the most difficult emotions to comprehend and comprehend. According to the 7 stages of grief outlined above, you may begin at a different stage of mourning depending on the death.