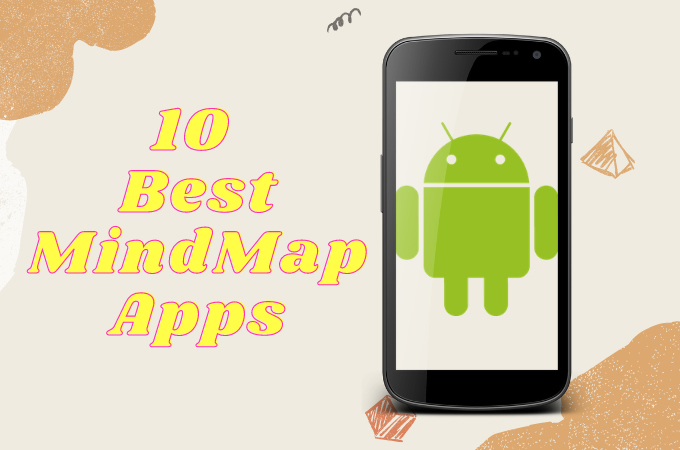 Smartphones have the best portability among smart devices. Compared to a Laptop, it easily fits in your pocket and is way lighter. Android phones specifically have a wide range of applications that are on par with most PC software. Lately, more people are relying on their smartphones than PC. This is why a lot of applications have been developed and released. Mind mapping applications are one of these and are slowly crowding the Google Play Store. That is why we listed down some of the best Android mind mapping apps on the Google Play Store that you can try.
Best Mind Mapping Apps for Android
GitMind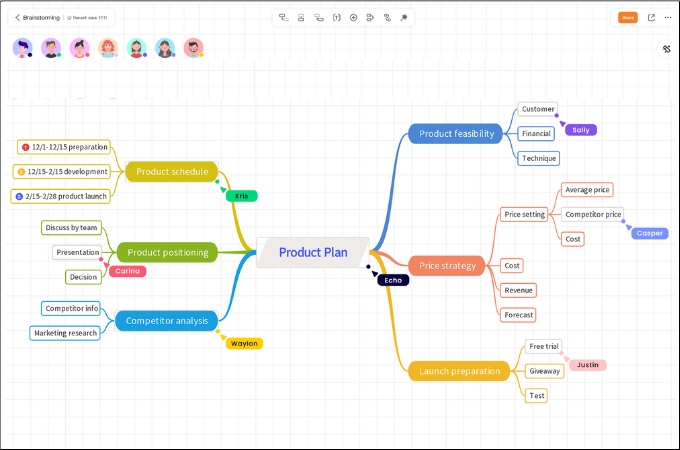 Download
GitMind is a professional yet user-friendly mind-mapping tool for Android users. Registration for an account is optional and users can start immediately once the app is installed. Besides, there are also no pesky ads while working on your chart which is a great relief. Templates are also available from the app which make brainstorming even more convenient. On top of that, its collaboration feature lets users invite collaborators via URL. This enables others to view and modify the template in real-time. Overall, GitMind is a free tool that should be present on your mobile phone. Meanwhile, if you are an AI fanatic and know how to use prompts, then use its AI for Mind Maps for another level of mind mapping on your Android devices.
Mindomo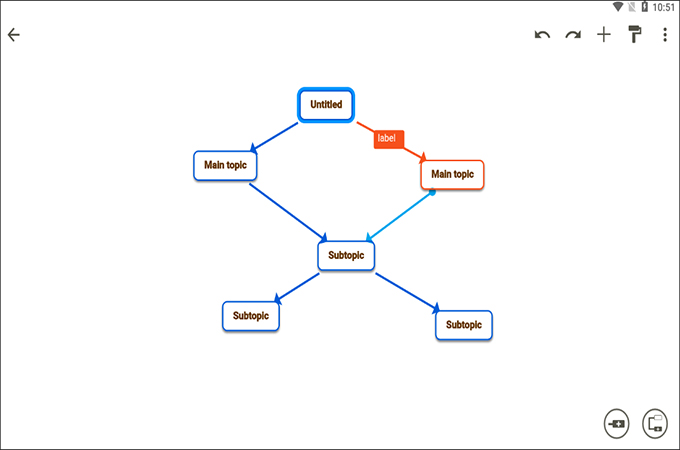 Mindomo is a successful mindmap software that also released an Android version. It has great layouts and features that let users experience the power of the PC version in the palm of their hands. It boasts a wide array of options such as templates, server synchronization, and file export feature. Another great about this app is that it also works even without internet connectivity. Another good thing about this free mind map software for Android is the online collaboration feature. It lets users share their mind map with other people and edit it simultaneously.
Coggle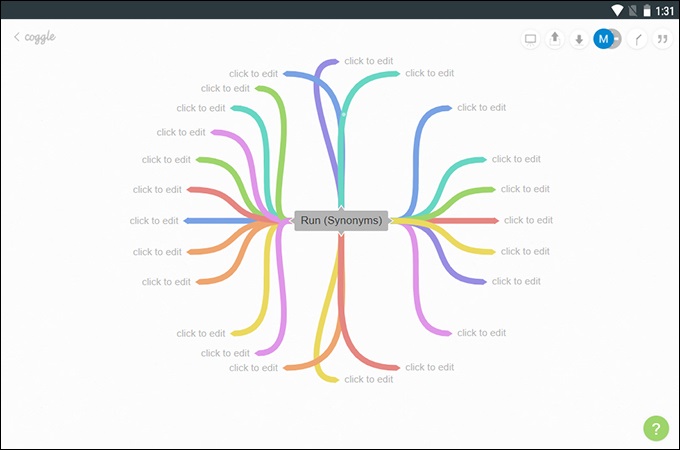 Coggle is better known as an online mind mapping application for PC browsers. Aside from the usual online tool, it also has an Android application that can be used anywhere. It provides various features such as real-time collaboration, markdown support, and free templates to its users. Additionally, you can immediately share your work with your friends by sending the mind map via URL. Overall, with these excellent features, we can say it is one of the best mind mapping apps for Android.
Mindly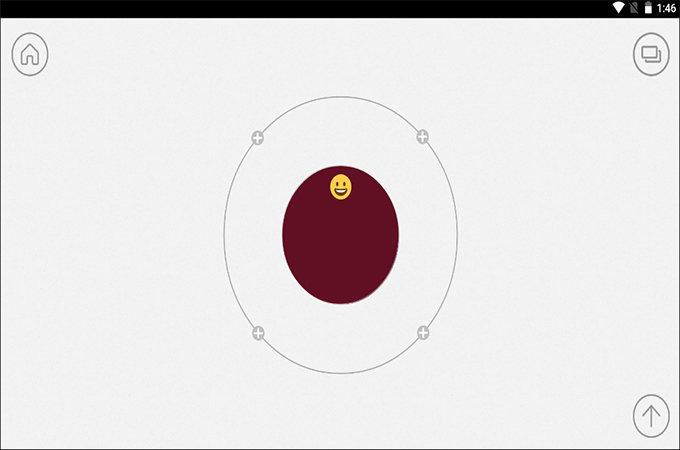 Mindly deserves to be included in this list because it offers great features as well as security to your files. It allows users to put passcodes to mindmaps if they like to keep them private or limit the persons that can view the chart. Aside from that, the app integrates well with Dropbox which is an online cloud storage service for extra protection. The app is built with an impressive visual clipboard that helps ease the learning curve of this Android mind mapping app. Using this app while offline is also possible which makes it a great app for traveling.
miMind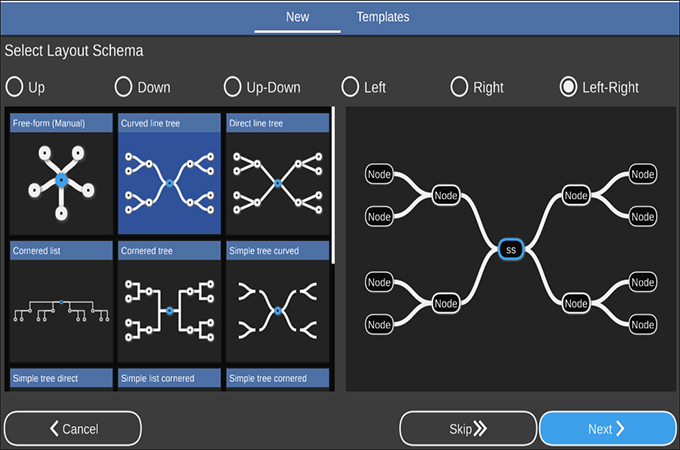 Another great tool that we recommend you try is miMind. It has various features such as cloud storage import, and auto-save upon exit which is a great feature. Aside from the usual mindmap option, it lets you back up your files on various cloud storage services like Google Drive and Dropbox. Additionally, it has no annoying ads and does not require any account sign-up upon installation. Templates are also available from its library for those who want to save time. Overall, we can say that this is a decent mind map app for Android and other platforms.
Mindz – Mind Mapping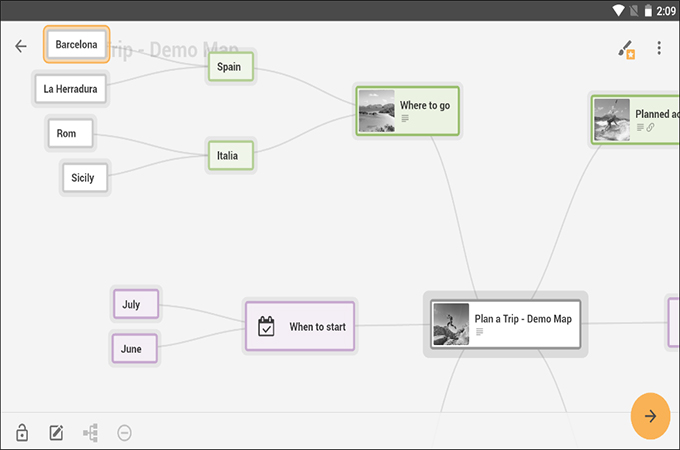 Mindz – Mind Mapping is like any other application which is primarily used to make mind maps. It has a decent amount of shapes and elements under the free version. Aside from that, it also integrates well with Dropbox which bolsters security. Aesthetic is also one of the strong suits of this app because it supports the addition of icons, images, and clipart in any mindmaps. Automatic node alignments are also enabled here to avoid mistakes caused by oversight. Although this is not an entirely free mind map software for Android, it is still a great one that deserves your attention.
MindManager Go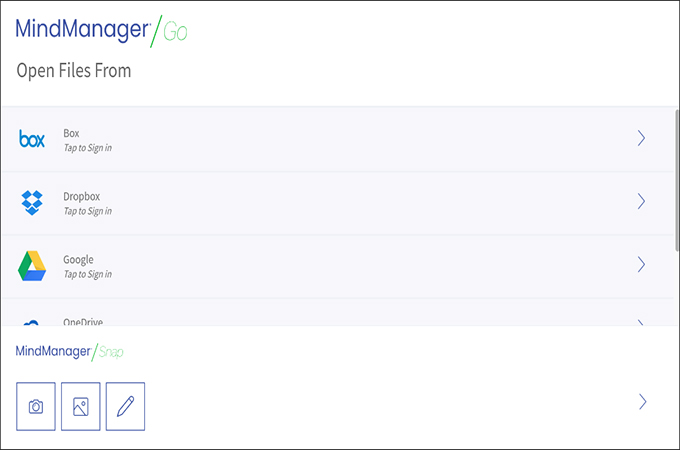 This is the mobile version of the MindManager software which is available on PC. As an Android app, it has most of the things and features that are available on the desktop version. Although a lesser version of the desktop version, MindManager Go has an exclusive feature called MindManager Snap. This enables users to capture and send screenshots from mobile to desktop. This is useful for sharing files between mobile and desktop. Aside from that, you can also export your mind maps on your Android device in various formats. In general, MindManager Go is among the best mind mapping app for Android that you will encounter.
Gloow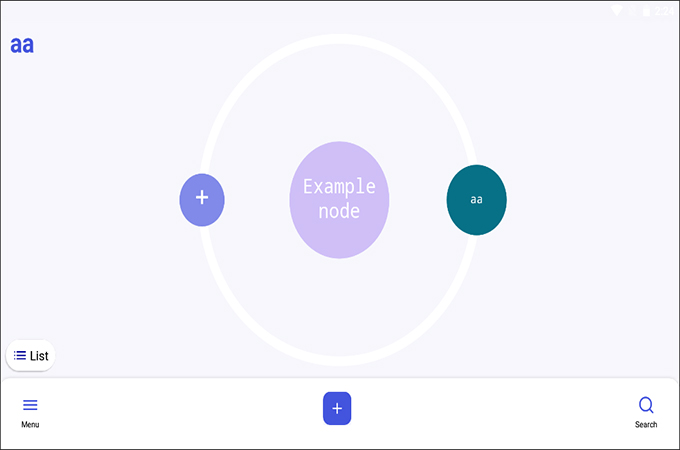 Gloow is one of the more popular choices among desktop mind mapping tools. Aside from that, it is also one of the most downloaded Android applications for mind mapping. The reason is that it brought quality templates and an easy mind mapping experience on mobile. Aside from that, it can work without data and internet service. Online collaboration is also possible using this app as well as file export. There is also the fact that you can add images to the chart to boost accuracy and make the mind map more appealing. These are just some of the reasons why Gloow is one of the best Android mind mapping apps that you can use.
MindMeister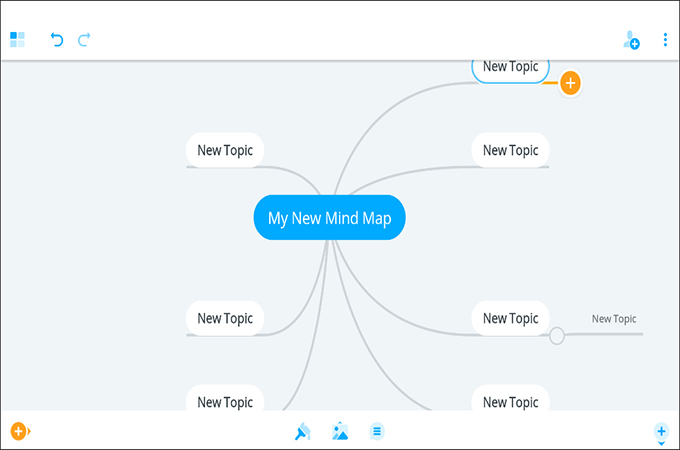 MindMeister is a great way to make mind maps on your Android device. It is perfectly optimized for smartphone and tablet screens for seamless and easy mind map editing. Drag and drop style is used to edit your mind map which is arguably a great editing method. There is also the collaboration feature, as well as the presentation mode. It can also export mind maps in MS Word and PowerPoint document formats for accessibility. Since this is not a free mind map software for Android, you will have the option to subscribe to the Pro plan, where you will unlock other amazing features of the app.
doUmind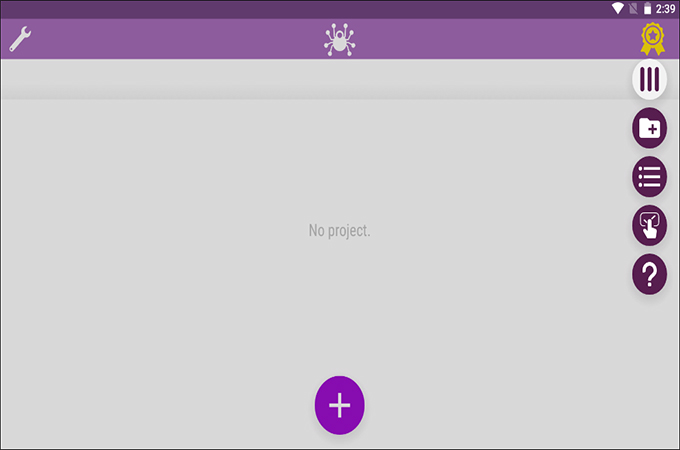 Lastly, we have doUmind. This is a relatively less popular app compared to the previous ones but doesn't lag behind them. In terms of functionality, doUmind offers 8 layouts and a color palette of 21 colors. There is also the assorted export feature that lets you open files in various apps like PowerPoint, MindManager, and more. Online collaboration is also possible on this app. doUmind is indeed one of the best mind mapping apps for Android.
Conclusion
Mind mapping applications are appearing on the Google Play Store each day. With so many options, it is becoming harder to see which tool is good and which is not. That is why we made this list of excellent Android mind mapping apps. This is to give you an idea about these applications as well as guide you in picking the right app for you.