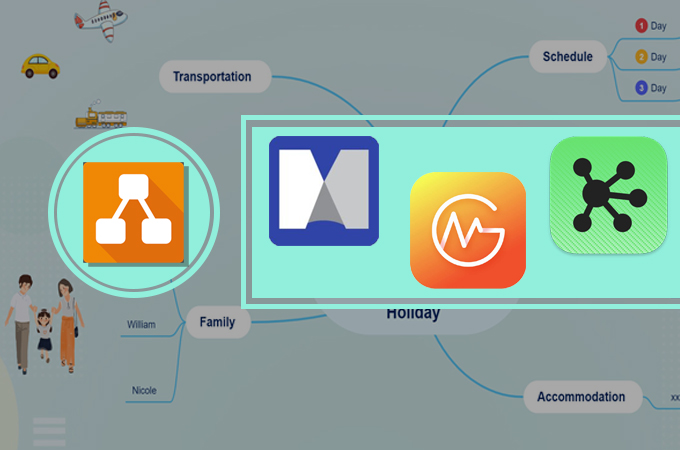 Draw.io is one of the best diagramming tools there is. It is packed with graphics features that let you design engineering, software development, and even wireframes visual representations. In fact, it offers ready-to-use layouts that saves time in creating project illustration from scratch. Another notable feature that gives you an excellent user experience is how the shapes, functions, and settings are laid out nicely in the interface of the tool. However, there's no denying that each tool has its deficiency. That said, we provided Draw.io alternatives you will find helpful.
Top 8 Free Alternatives to Draw.io
GitMind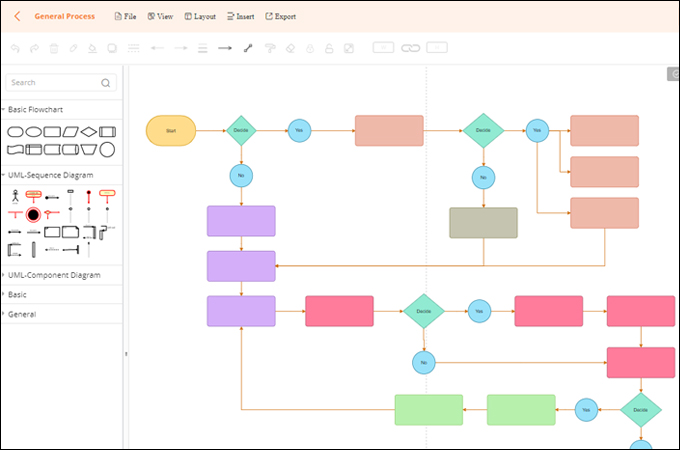 GitMind is a free mind mapping and flowchart maker that is accessible from almost any device using a web browser. You can immediately use the tool after quick and easy registration. This grants you access to every function of the tool including the templates from the library. Using this best Draw.io alternative, you're not limited when it comes to customizing your project illustration. You can edit the text, color, add shapes and so much more. You can also try this prompt-based AI for a quick mind map generation.
Moreover, if you prefer to use desktop tool then this app also have an offline version, which you can get from the link below.
DOWNLOAD
Cacoo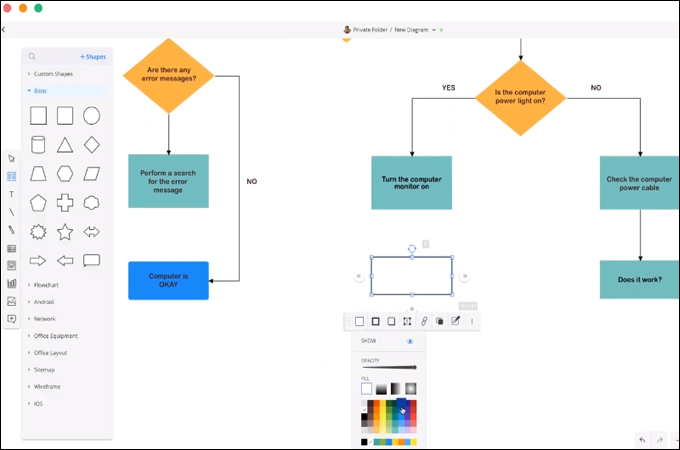 Cacoo is another online tool designed for team collaboration and comprehensive diagramming. This allows you to insert diagrams to Google Docs, Visio, and Confluence. Aside from that, you can also store and share maps to cloud storage like Google Drive. Moreover, the tool is cloud-based allowing teams to work remotely that makes this one of the best alternatives to Draw.io.
OmniGraffle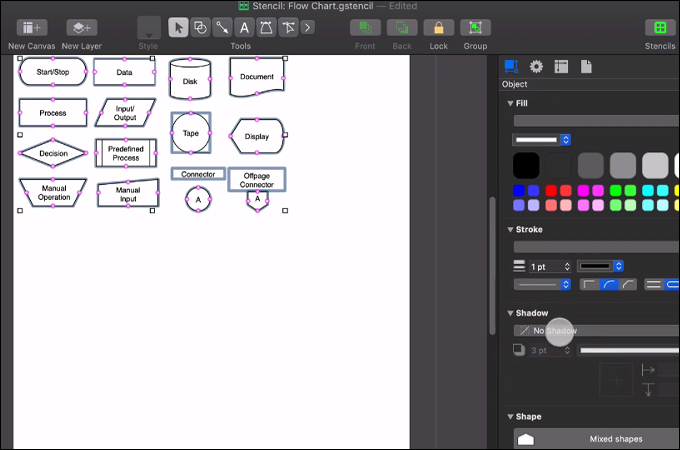 Make a professional visual plan of your project and organize your thoughts using impressive visuals with OmniGraffle. You can use this tool on your iOS devices including Mac, iPad, and iPhone allowing you to design diagrams anywhere. Aside from creating diagrams, this Draw.io alternative is a sought-after rapid-prototyping tool for mobile app development. This helps you build the app's architecture, graphic designs, and animation with precision.
Dia Diagram Editor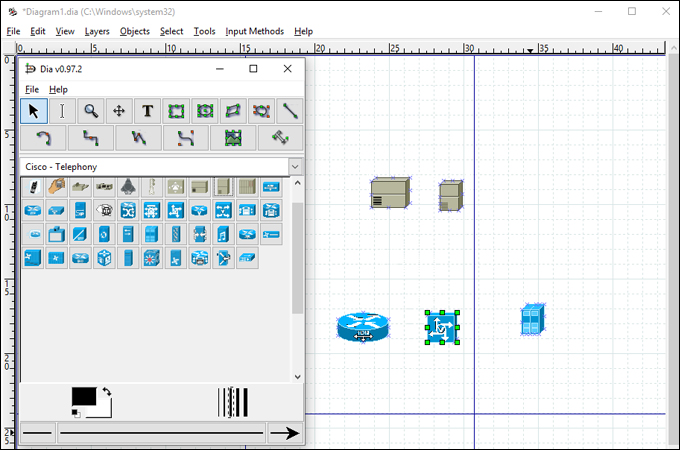 Using Dia Diagram editor as a replacement for Draw.io is also a good choice. Though its interface is not visually appealing, the tool lets you create from a simple flowchart, circuit diagram to a complex computer network diagram. What makes this the best Draw.io alternative is that you are free to set up the canvas however you want, add your desire shapes or icons from the toolbox, and a lot more.
MindManager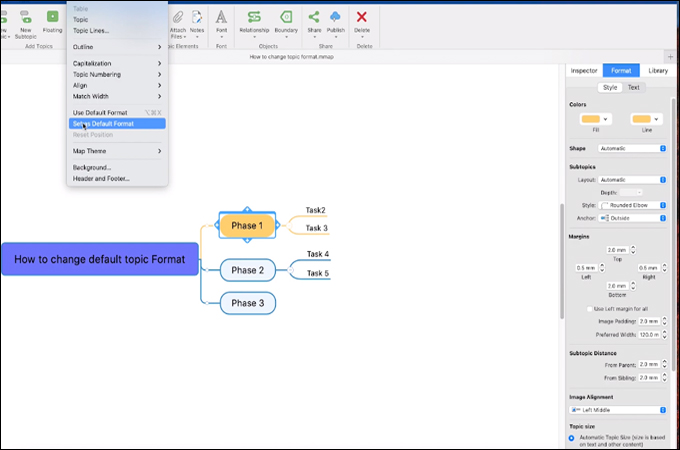 MindManager is a mind mapping tool compatible with Windows and Mac. More than creating mind maps, this tool is capable of creating Gantt charts, add schedules, and even lets you turn your maps and charts into a presentation. Also, this Draw.io alternative app features app integration. With it, you can sync your files to platforms like Outlook and Slack. This is especially helpful if you are working with a team to keep track of their progress.
Roadmap Planner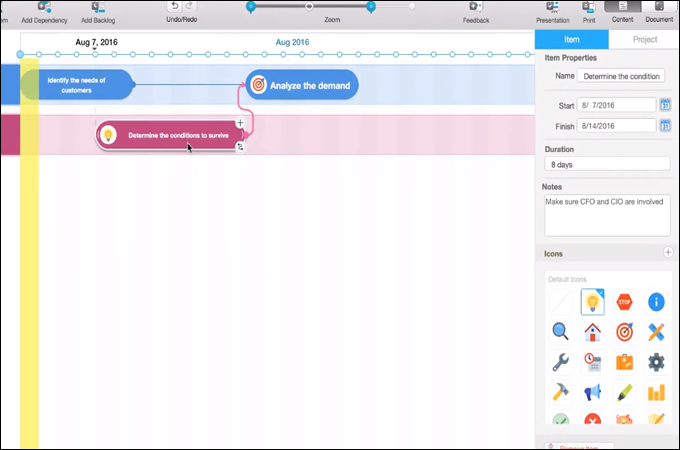 If you are a project manager, you will need to make plans most of your time. That's is the very reason why Roadmap Planner is developed. This tool lets you create display plans and tasks in a hierarchy that allows you to finish them efficiently. In addition, it's one of the alternatives to Draw.io that offers live data visualization that helps in effectively conveying thoughts and for information to easily sink in.
yEd Graph Editor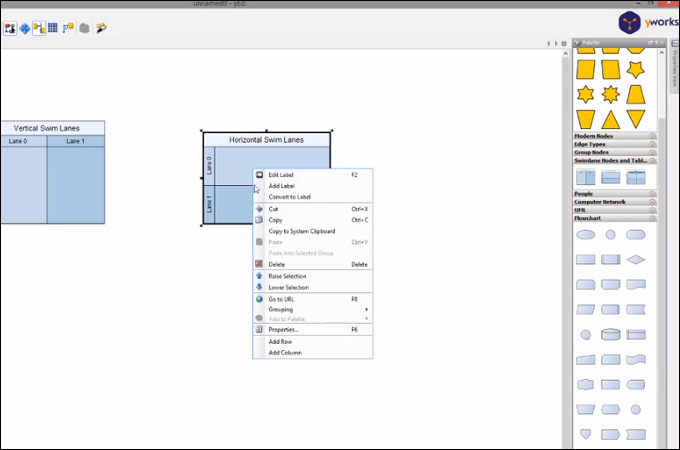 Another great tool you should consider using is yEd Graph Editor. It comes with a set of elements readily available to create almost any kind of diagram. There are shape nodes, UML elements, BPMN symbols, as well as ER diagram symbols. On top of that, this Draw.io alternative provides a variety of layout options. This includes Hierarchical, organic, UML-style, and tree layout to serve and support every diagraming layout.
Gliffy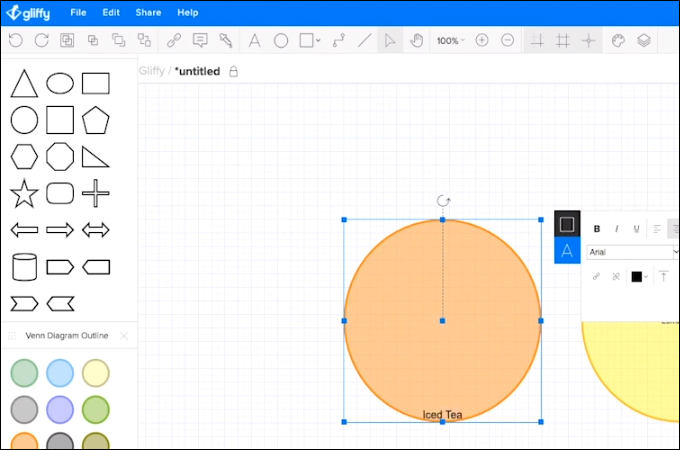 Just like any other program that does not require app installation, Gliffy should be on your list of best alternatives to Draw.io. It has a templates library to instantly create mind maps and wireframes for both Web and mobile. Moreover, the tool comes with a drag-and-drop editor to easily input shapes and complex icons that are resizable.
Conclusion
There are a lot of choices when it comes to Draw.io alternatives. They only differ with functionalities. Other tool are best suited for engineering and other complex diagrams while some tools are helpful for basic and simple diagramming purposes. Hence, it all boils down to your specific needs.