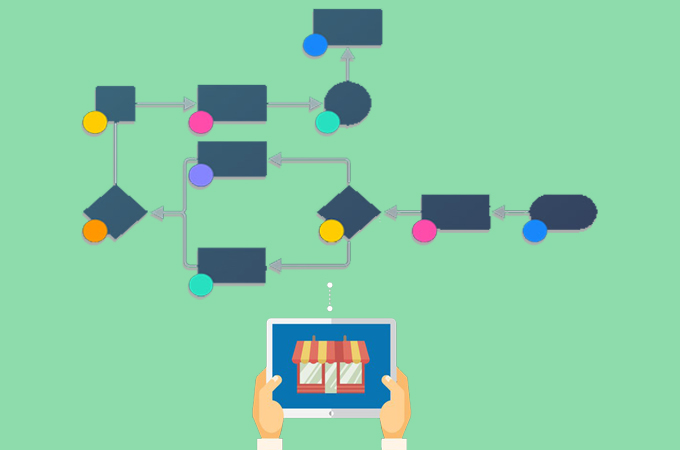 Process or workflow mapping is a powerful technique for organizations to examine, uncover flaws, and enhance their processes. This helps you to increase the business's quality and performance. Furthermore, establishing a process map has several advantages. It enables you to reduce waste, finish activities more quickly, and provide higher-quality products or services. We conducted research and identified the top 10 best process mapping tools available. To determine which tool best fits your needs, then read through the post.
Best Free Process Mapping Tools
GitMind – Free Online Tool to Create Process Map & Diagrams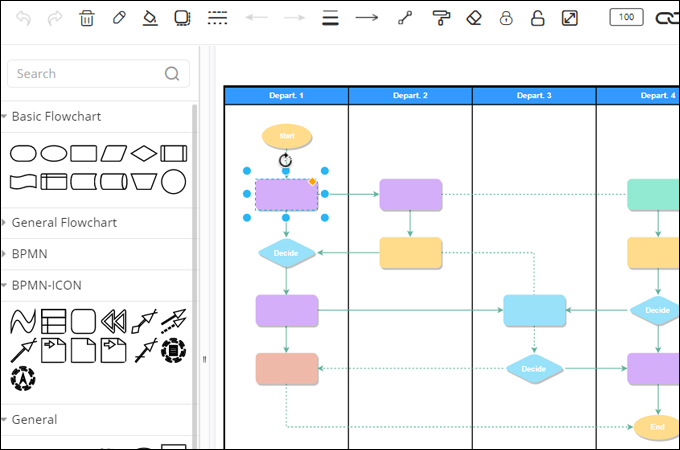 Works on browser, Windows, Mac
Export project to various format
Download
GitMind is one of the best and most cost-free options for process mapping tools. It is a highly recommended tool. It provides a collection of templates to help you create diagrams, including a process map. This is one of the greatest free process custom maps, with simple features that allow you to access a large range of forms. Besides, you can also use its AI for Mind Maps feature which is prompt-driven and shows accurate results for your process mind map. Not only that, but you may change the font, shape color, and other aspects of your flowchart or process map. You may wish to share your work with others at times. You may do so by utilizing a simple sharing link.
Creately – Diagram Maker Available in Desktop and Mobile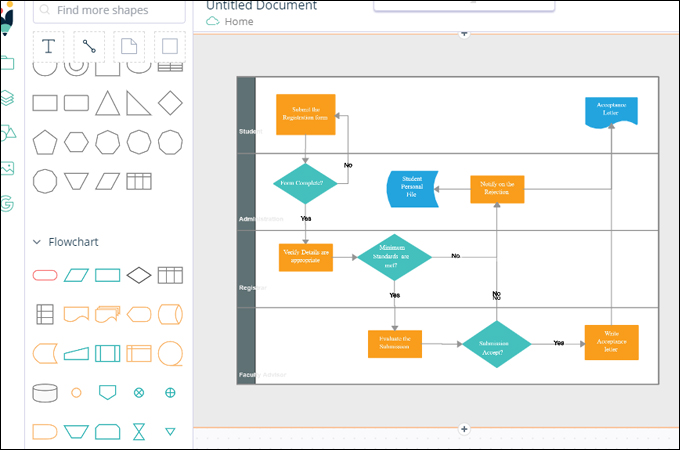 Work remotely with others
Access huge shape libraries
Provides 5 public diagrams for free users
Creately is another process mapping software package you should think about employing. This is a collaborative diagram builder that may be used to generate ideas, build a business process model, and design systems and flows. You have a number of ready-made templates from which to pick. There are templates for marketing, education, engineering, and other fields. Aside from that, there are extensive shape libraries that can undoubtedly assist you in creating professional process maps and imaginative diagrams.
MindMeister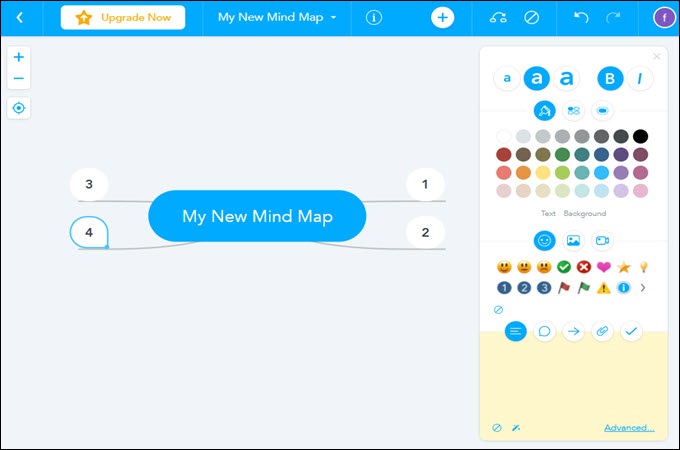 Very user-friendly interface
Everything may be easily customized.
Mind map layout is generated automatically.
MindMeister is a free process mapping software that allows people to take maps with an unlimited number of people and interact in real-time with them. Since you can only build a total of three concept maps, you still can test out much of MindMeister's capabilities and receive email help from the Meister team. Users who will be able to produce a greater quantity of concept mapping may subscribe to one of the premium membership options.
Diagrams.net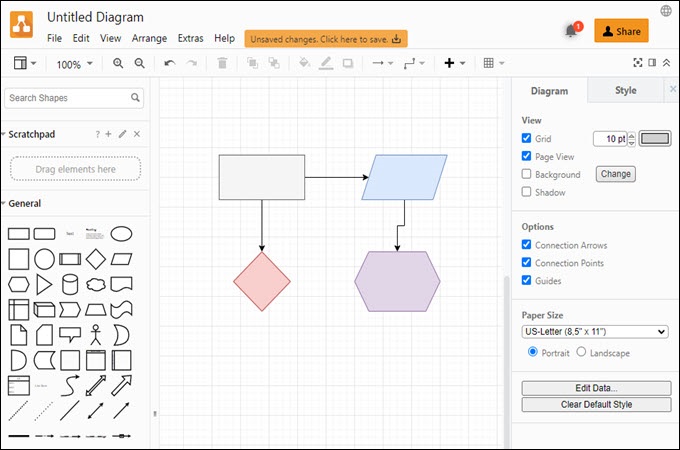 Connects to other apps such as Confluence.
Personal and commercial use are both free.
Map access is made easier with the sharing option.
Diagrams.net is another process mapping tools listed on our list. You may have come across this program earlier under a different name, Draw.io. This software is available in both online and computer versions. During the evaluation, we discovered that the online version is more trustworthy because it is free and contains all of the capabilities that the desktop version offers. The application does not support online collaboration, but it may be used to create process maps, which can subsequently be given to peers. Because it is a simple editor, the tool is equally simple to use.
Visual Paradigm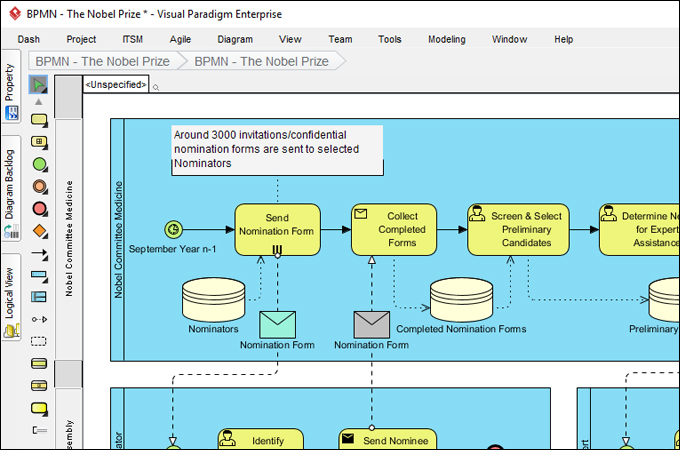 Possesses tools for Agile software development
Can design UML, BPMN, and SysML
Comes with comprehensive developer tools
Visual Paradigm is a terrific alternative if you want an application that will help you envision your company processes and enjoy IT development tools. Likewise, this tool features a rich set of modeling shapes for business process diagrams. Its drag-and-drop interface makes building diagrams quickly and smoothly. What makes this free process mapping software toll a top choice is that you can play your business workflow as an animation. This makes delivering a presentation more understandable and gives an impression to spectators.
Google Drawings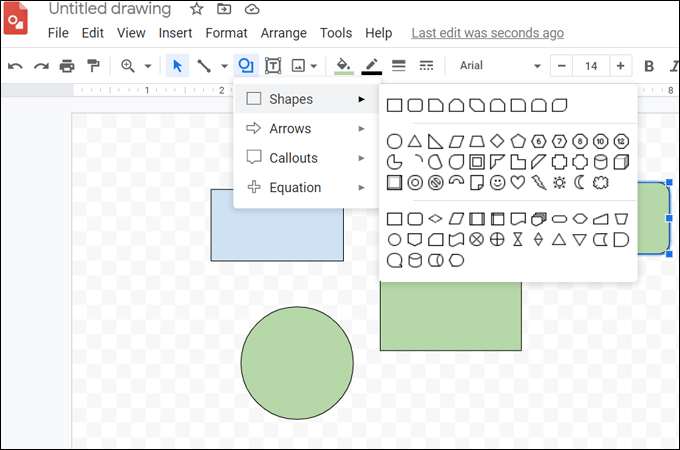 Completely online and browser-based
Allows creating and editing documents
Free storage without expiration
Another good option for individuals searching for free yet simple process mapping tools is Google Drawings. It allows you to create various diagrams and charts with basic shapes. Aside from that, you can either use it online or offline provided you have the Chrome app installed on your device. If you are wondering if your work will expire, the good news is you can get back to your unfinished work anytime you want.
Gliffy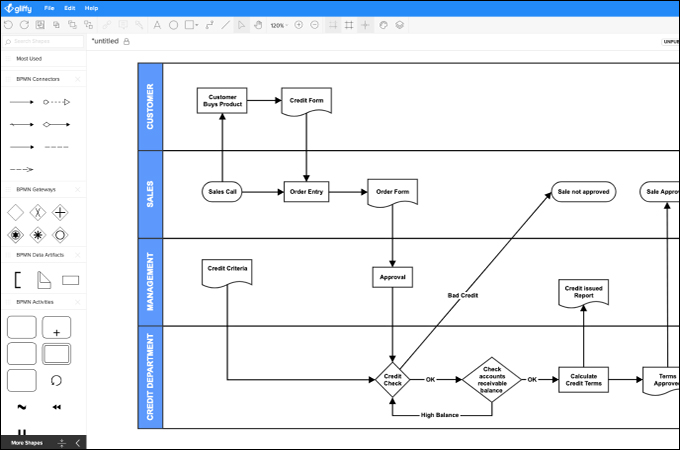 Templates and themes available
Projects can be shared on social media
Roll back to previous project version
When you are not especially artistic or skilled at generating diagrams, Gliffy is one of the greatest free process mapping tools. This provides templates and themes that help to speed up the process of creating diagrams and creating a professional process map. Furthermore, it has sharing features, allowing you to share your work on various social networking networks. You may also easily revert to a prior version of your work if you missed something or an issue occurred.
Canva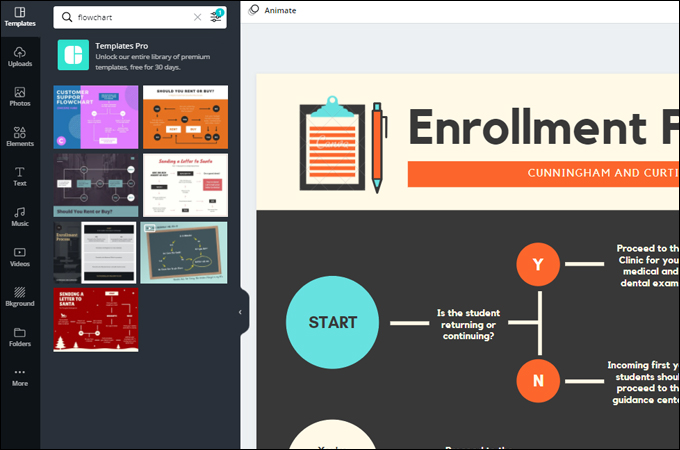 Lets you create the best looking process map
Allows uploading attachments
Embed illustrations in slides
An excellent process mapping software to build your best-looking process map illustration. Canva is the most frequently used tool for creating illustrations both for business and personal purposes. It's also a web-based program wherein you can search for the template you want to get inspiration from or directly use the template to create your process map. In addition, you can upload images from your local drive or attachments you acquired online. In events like presenting your work, you can utilize the presentation feature of this free process mapping software to embed illustrations in slides.
Cacoo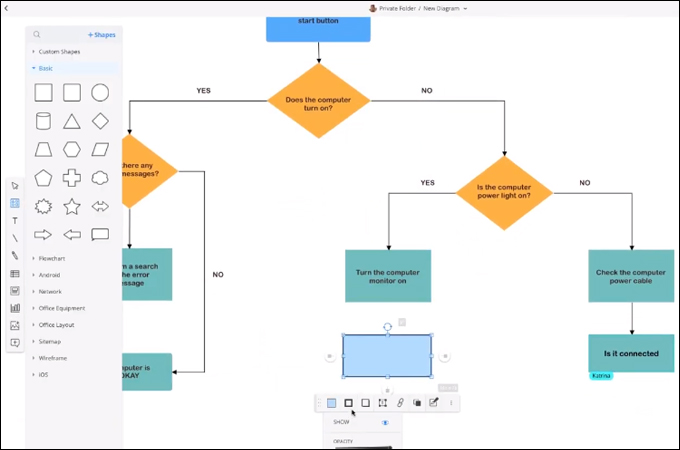 Activity notifications for monitoring projects
Wide range tool integration
Comes with multi-editing capability
Cacoo is most likely for you. This is a collaborative diagramming program that allows numerous people to modify the same project at the same time. It has an activity notification function that allows you to track changes or check the progress of a specific project. Cacoo should immediately come to mind the next time you're looking for process mapping tools with a broad range of app connectivity.
Visme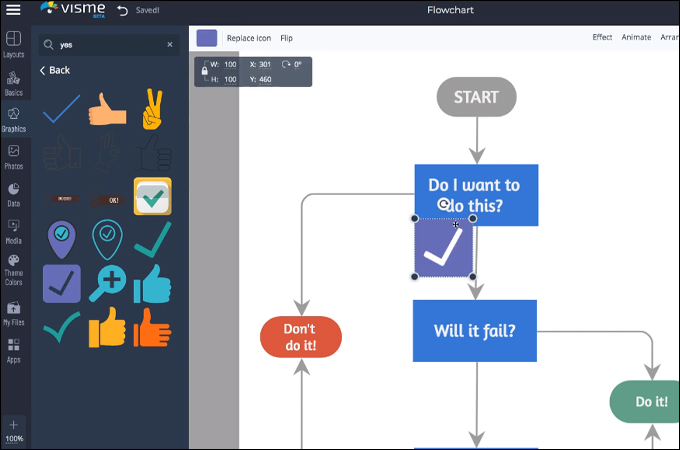 Make content password protected, public or private
Create interactive content using animation
Comes with online and offline mode
Last on the list but definitely not the least is Visme. This is a useful program both for the presentation of data or infographics. Furthermore, it provides users with an animation feature that enables you to make objects move, apply transitions, or pop-ups. Using this free process mapping software program, you can produce interactive content and a nice-looking process map.
Conclusion
You now have access to the best and perhaps most inexpensive process mapping tools. A few things to keep in mind: not all of them are free to use. They provide a free version but require an account upgrade to access premium features. You may use completely free tools like Google Drawings and GitMind. However, the latter includes all of the symbols and customization required for the majority of process map creation.