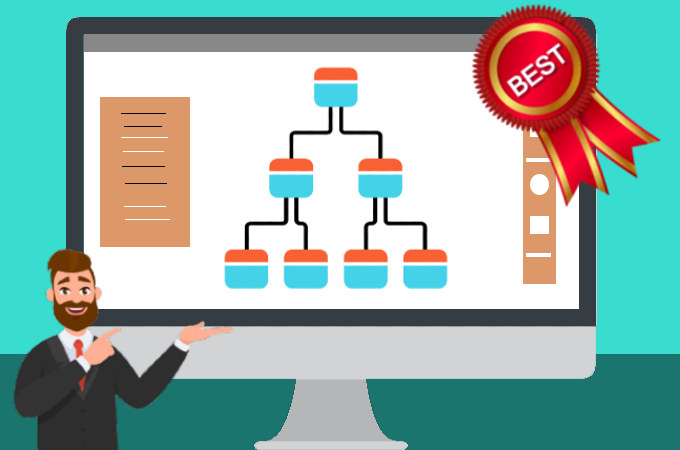 A great way to represent data in various industries is by using tree diagrams. This is one of the common forms for A great way to represent data in various industries is by using tree diagrams. This is one of the common forms for a diagram that can be made easily anytime. However, depending on the type of data you are presenting a simple tree diagram can become complicated. That is why you can employ the use of a tree diagram maker when the going gets tough. This way, you'll be able to create appealing diagrams easily. Learn more about these tools below.
Best 12 Free Online Tree Diagram Makers
GitMind (Web, Windows, Mac)
GitMind is a mind map and diagram maker that is accessible via web browser or its AI for Mind Maps tool and other platforms like Windows and Mac. It supports various diagram creation functions like online collaboration and more. The tool is a decent choice since it's packed with numerous functions that could make your tasks easier tree diagram generator. GitMind is absolutely free to use which makes it a reliable option when in need of a tree diagram creator. There are many pre-made templates that you can use to save time if you are in a rush. Overall, GitMind provides an efficient way to make a tree diagram all the time. Here are the simple steps that you can follow to use this tool.
Launch the tool from a web-browser and then click the "Get Started" button from the homepage. Next, click the "New Mindmap" button to launch the editor.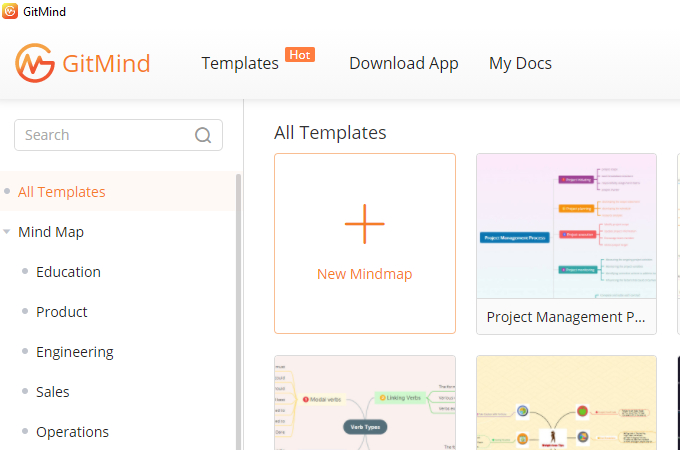 Click the "Layout" button from the floating toolbar and select the tree diagram generator layout. This way, the nodes will automatically arrange themselves in the form of a tree diagram.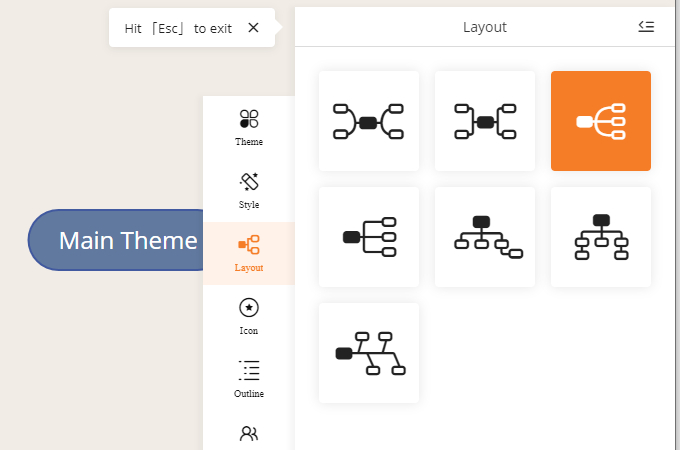 Once done editing your diagram, you can click the "Floppy disk" icon to save it on your cloud. Alternatively, you can save the diagram locally on your PC, just click the "Export" button and then choose the format that you want.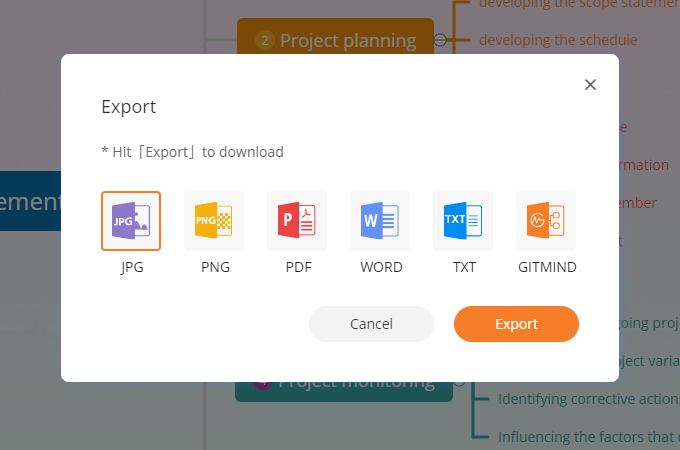 DOWNLOAD
Lucidchart (Web)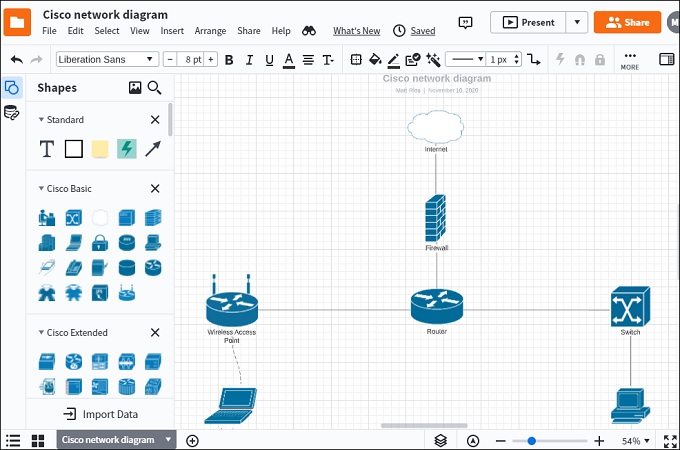 Lucidchart is another online tool that you can use to make tree diagrams and other types of charts. Just like the previous tool, you can also use it for free, but not entirely. This means that there are certain features that you can only use if you upgrade to the premium version. Lucidchart also provides online collaboration which is usable for free. Apart from that, you also have the option of using templates if that is what you prefer. That is why, the next time you search for an online tree diagram maker, you can try this tool.
Supports the use of keyboard shortcuts for faster operation
Sort out your diagrams by container
You can add various images and link to your diagram
Creately (Web)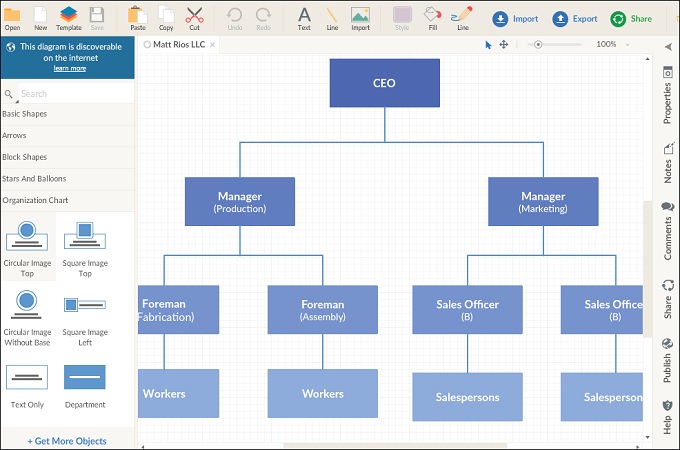 When making diagrams online, one of the frequently used tools is Creately. This online diagramming application provides quick access to its editing features with its compact and intuitive editing panel. Aside from the tree diagram, you can use it to make Venn diagram, flowcharts, and organigram. This tree diagram maker is one of the few that provides free resources to its users.
Provides a media library for your screenshots
Can be integrated with Google Images
Allows importing images from your PC
Edraw Max (Web, Windows, Linux and Mac)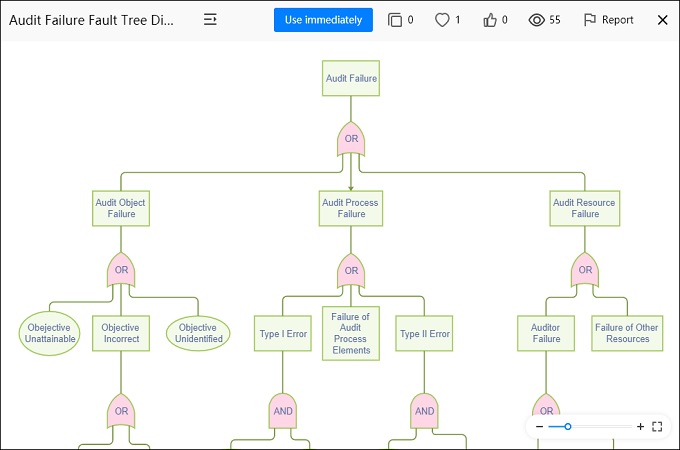 Edraw Max is a business diagraming software that supports tree diagram creation. The tool is accessible online, and offline via its desktop version. You can use it to make organizational charts, and other forms of charts related to tree diagrams. Edraw Max supports 2D drawing provides CAD tools as well. These features are not common among other tree diagram creator which makes it a must-try.
Provides fashion illustration tools
Collaboration feature for online users
In-app image editor
Gliffy (Web)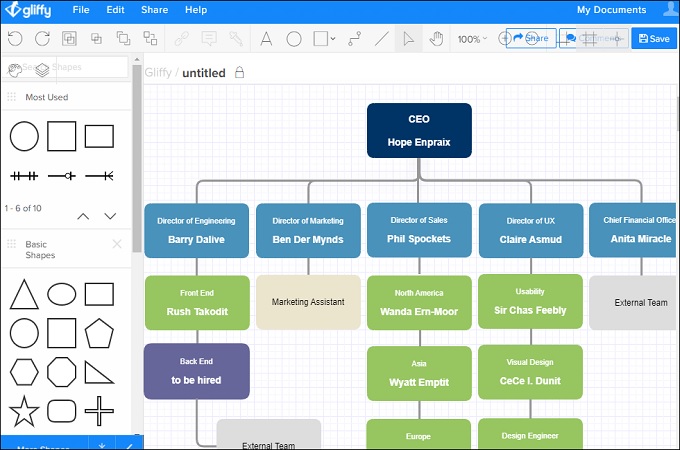 The next tree diagram software that you'll probably use at least once is Gliffy. It provides easy ways to create tree, UML, and other types of diagrams. Apart from those, you can also use them to design posters and other visual aids. Gliffy is free and available on both desktop and online. The app runs on HTML5 and provides a cloud-based function for its online users which is why it is a highly-recommended tree diagram maker.
Drag and drop interface
Save files in various image format like JPG, PNG, and SVG
Can be integrated with Google applications
Draw.io (Web)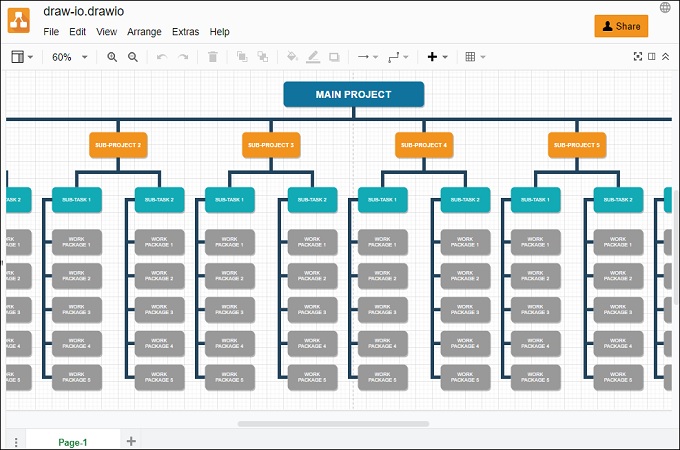 If you want to make a tree diagram from scratch, but have no time to download and install software, then use Draw.io. The simplistic and straightforward design of this tool makes it a quick solution to your tree diagram needs. It features an extensive set of templates and specialized shapes and elements for tree diagram creation. The best thing about this online tree diagram maker is it's entirely free. You can download your creation on your PC for free as well.
Can be integrated with Confluence and JIRA via plugins
Supports import/export of VSDX files
Provides customizable media libraries
Visme (Web, Windows and Mac)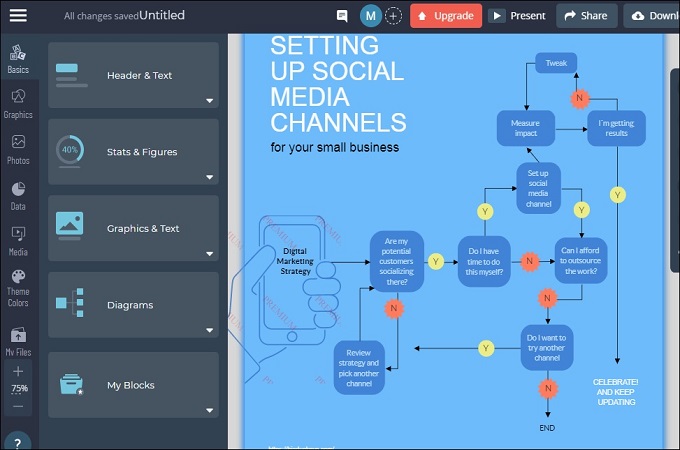 Visme is an online chart and infographic creator and is one of the best at that. The tool is widely used across the globe, and is trusted by big names in various industries like AXA, Marriott and Fujifilm. However, the tool is not entirely free to use given its credentials. Visme provides professional diagrams for various occasions and purposes to save the time of its users. Alternatively, you can also make your own chart on Visme.
Provides a presentation mode with 3D images and audio
Has an extensive library of shapes and objects in its tree diagram maker
Can be used to make graphic designs like logo and others.
Venngage (Web)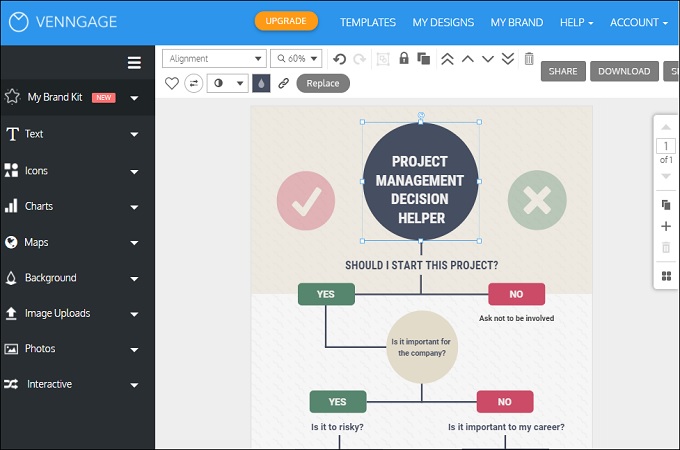 Venngage is a professional online infographics and diagram maker that is used by many people. In terms of tree diagram-making capabilities, Venngage is decent enough. Its difference from other tools though lies in its library of templates. The templates here are professional-looking and are made by professional designers around the world. That is part of the reason why this is a great tree diagram generator.
You can add multiple pages to your tree diagram
Use business and premium templates according to the situation
Allows you to share your templates to others via URL
Canva (Web)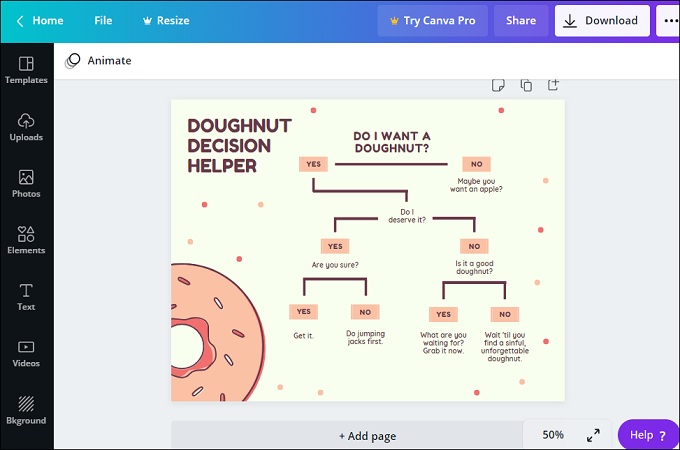 Next, we have Canva. This is a tool used by graphic designers to make creative logos, posters, diagrams, and infographics. The tool is web-based and provides an ample amount of design templates to choose from. You can also make your own tree diagram here if you have the knack for it. Aside from the usual elements, you can add various other things like video clips, and background music to your creation. These are some of the reasons why this is a great choice for business presentations and other professional functions. On the other hand, as an online tree diagram maker, Canva is good enough.
Design your tree diagram with your team with online collaboration
Different image filters for more appeal
Drag and drop mode of editing
Visual Paradigm (Web)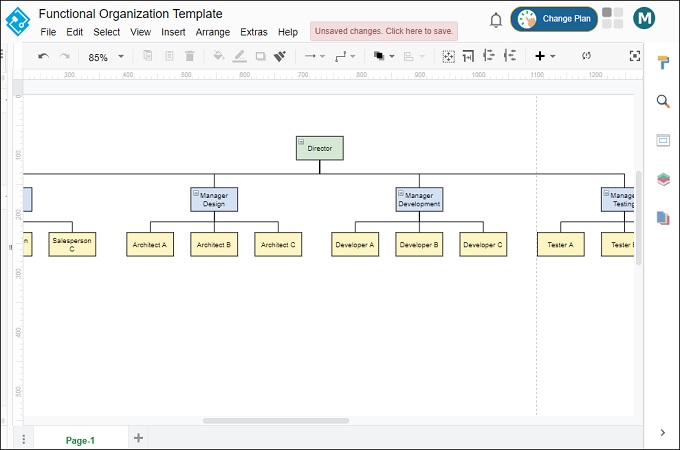 Last but not least is Visual Paradigm. Among the others in the list, Visual Paradigm is one of those that you can use both online and offline. This is possible by using the web-based and desktop version. Visual Paradigm is a straightforward tree diagram maker because of its simple editing panel. Some of its other features are mentioned below.
Effective UML, ArchMate and DFD tool
Extensive format options
Drag and drop editing format
SmartDraw (Web)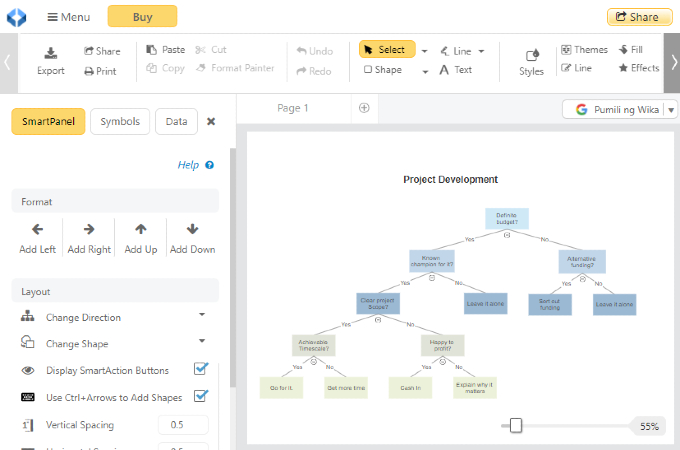 Another online tree diagram maker on our list is SmartDraw. This application is known for making various diagrams that can be used for business or academic presentations including tree diagrams. A built-in editor is provided for making tree diagrams from the scratch. Or if you're in a hurry, then this tool has multiple arrays of templates that you can access right away. Share and save options were also provided for managing your file.
Offers intelligent formatting
Supports integration with some Microsoft Office applications
Can import and export Visio files
DesignCap (Web)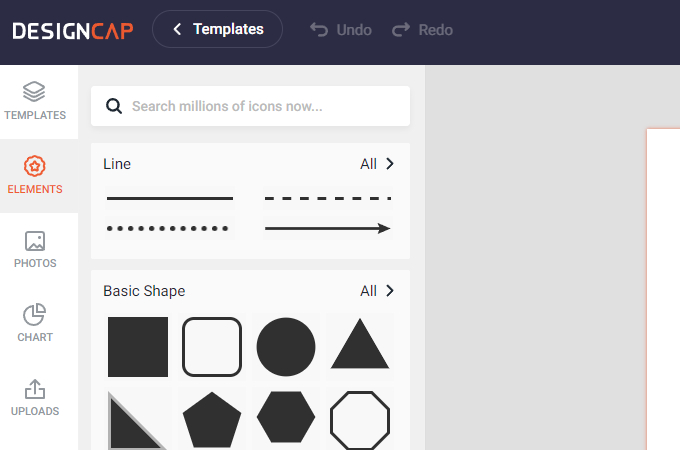 This free tree diagram maker was the last tool on our list. DesignCap is tagged by some users as a poster and flyer maker. But aside from making a poster, this app is also equipped with an editor and elements that would allow you to create your tree diagram. Some pre-made templates are also available to use upon starting the program. If you're in rush yet you need a good-looking tree diagram, then this tool is a must-try.
Simple and easy to user interface
Good looking templates ready to use
No editing skill is needed
Conclusion
Technology has advanced so much in the past decades, that simple things like making tree diagrams became a lot easier. This is due to the advent of tools and programs that help you make these types of diagrams. Tree diagram creators in particular are well-equipped these days with essential features. That is the reason why struggling to make complicated diagrams has become a thing of the past.