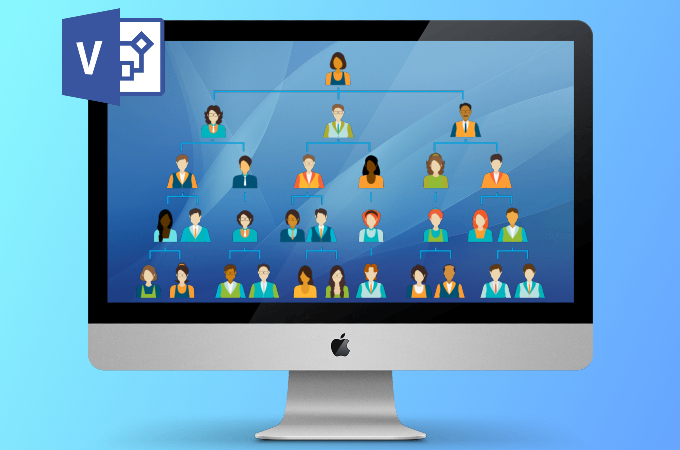 Organizational charts are used by companies to show the organization's hierarchy. This type of chart displays the rank or position that an individual holds in the organization. Aside from a simple visual representation, organizational charts also serve as a guide for the members to know their rights. Creating an org chart is rather simple if you have the right tools. With that being said, you can use Visio org chart maker to make simple to detailed organizational charts. If you want to know more about this tool and how to use it, follow the guide below.
How to Build A Visio Org Chart
Visio is the official organizational chart maker, part of the Microsoft Office Enterprise. It is considered one of the best tools that you can use because of the wide range of options available. Among these options are the capabilities to make genograms, flowcharts and tree diagram. However, the tool is not included in the basic Office Suite, So you'll need to purchase it. On the other hand, as mentioned, the Visio organization chart maker offers different options like importing DWG files, the Autoconnect feature, and the easy shape customization feature. If you want to know how to use this tool, follow the steps below.
Download and install Visio from the official website of Microsoft. After that, launch it and then click the "File" tab and click "New."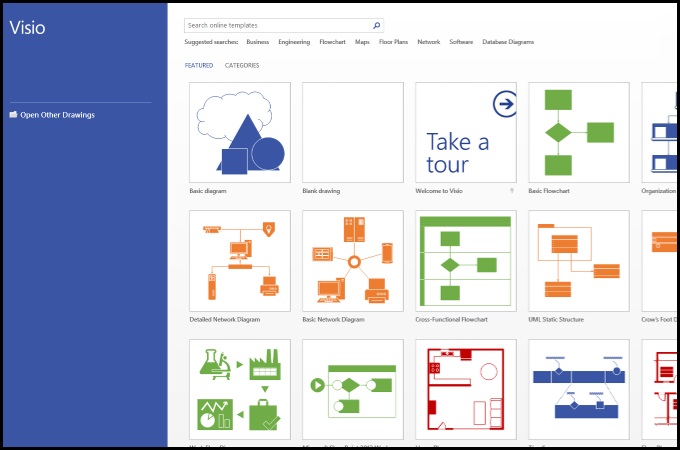 From the editing panel, select the shapes that you want to include in the org chart from the "Shapes" window. Continue this process as needed and then connect each figure to show their relationship. You can also add text, images, and hyperlinks to your chart by clicking the "Tools" tab.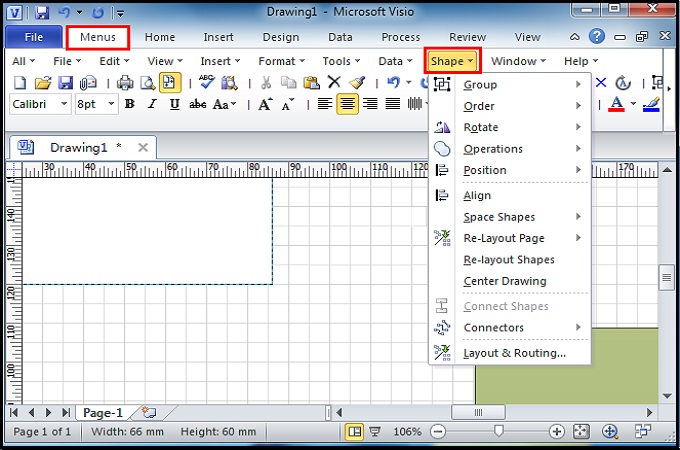 Once finished creating your chart, save it by clicking the "File" tab and then select "Save."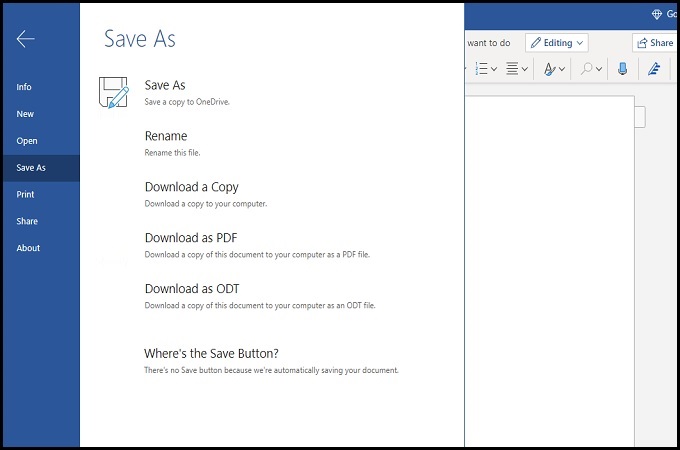 How to Make a Visio Org Chart without Installing Visio
Aside from Visio, there are also other tools out there that deserve to be mentioned. One of these tools is GitMind, a free and web-based organizational chart maker. Unlike the previous tool, you can't make Visio org chart from Excel using GitMind. What it does, however, is provide you with different free and ready-made templates. Aside from that, you can make your template and even collaborate online with friends. All these features and more are for free, which is why it is a good Visio alternative. If this tool also piqued your interest, then follow these steps to learn how to use it.
Visit the official website of GitMind and then click the "Get Started. It's free!" button from the homepage.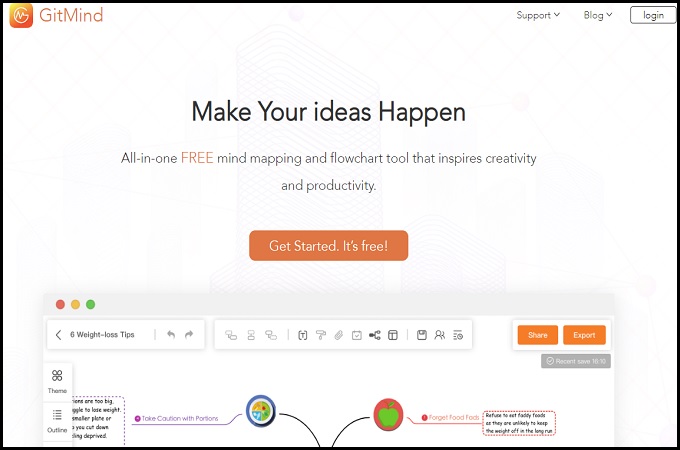 From the home screen, you will see different categories of templates that you can use. Alternatively, you can click the "New Flowchart" button to start from scratch.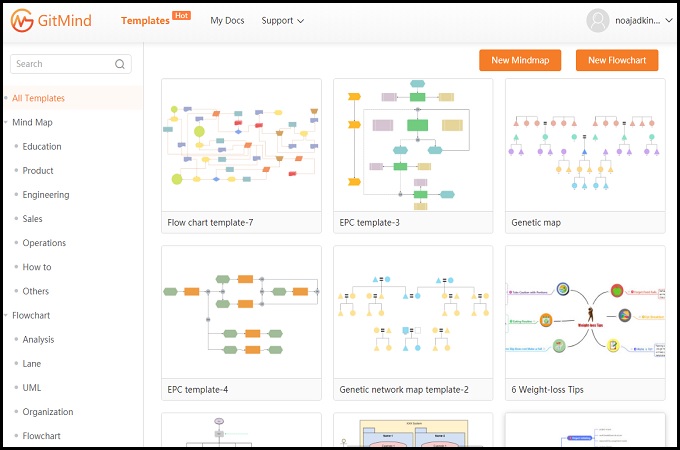 Create your org chart from the editing panel. Choose your chart's content from all the options you will see on the left panel. Once you're done, hit the "Save" button to apply the changes that you made. On the other hand, you can instantly send the organizational chart via URL by clicking the "Share" button.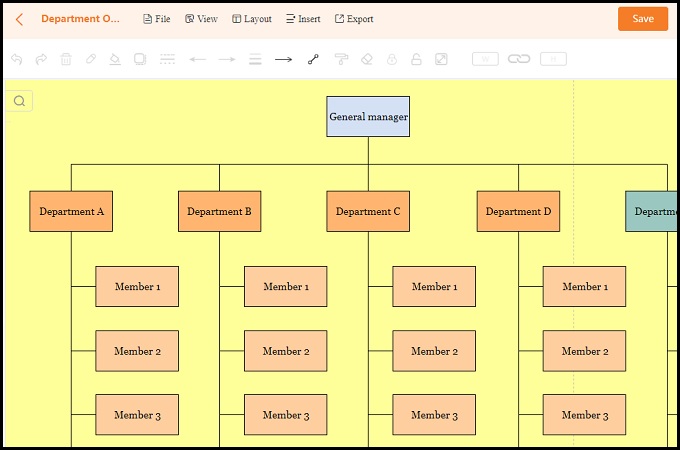 Conclusion
Organizational charts are deemed useful by most industries. Creating one now is a lot easier than in the old days, thanks to the help of Visio and similar tools. Visio org chart maker has dominated the market for quite some time, and it's not a surprise because it is a good tool. However, we should not limit ourselves, as there are also quality alternatives that can compete with it. With that being said, if you need a quick and free org chart solution, you can use GitMind.