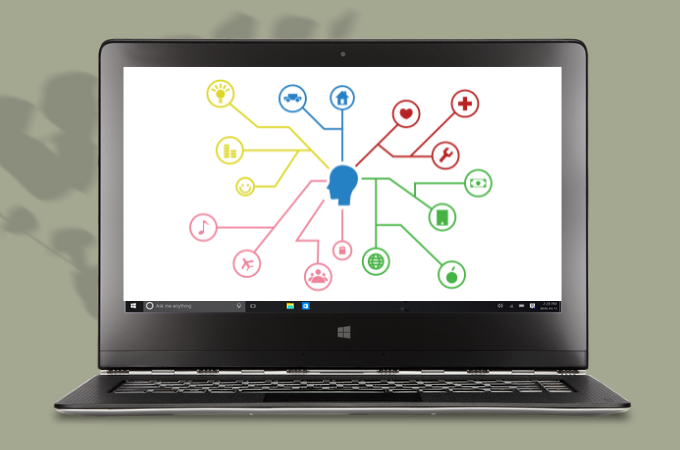 Windows is probably the most flexible operating system there is. This is because most programs and software are supported by it. Such applications like mind mapping tools are part of the vast array of software that primarily works on Windows. There is also the fact that Windows is easier to use compared to Linux and Ubuntu. That is why using this Windows to run mind mapping apps is highly-recommended. On that note, we listed down some Windows mind mapping app that you can use on the said operating system.
Best Mind Mapping Apps for Windows
GitMind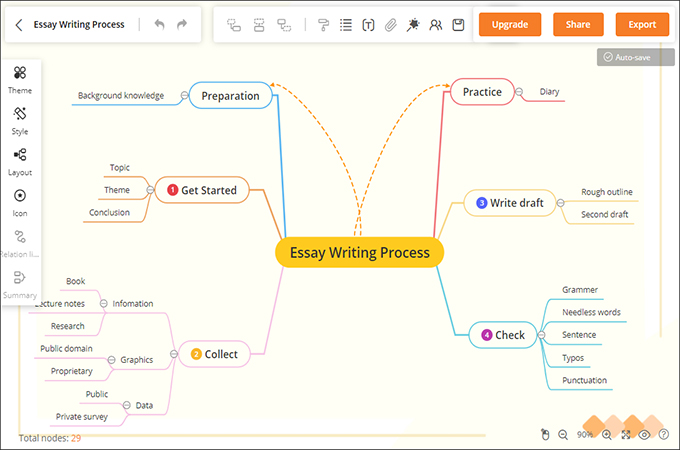 Free Download
First on the list of tools that we recommend for Windows is GitMind. This is an online application which means that it can open from any web-browser. Aside from that, it also has a desktop version and is available on Windows. Templates are available on GitMind and can be used for free. There are also lots of available shapes and elements for those who want to create mindmap and charts from scratch. Online collaboration is also supported by this tool, which is part of the why it is a highly-recommended mind map tool for Windows.
Diagrams.net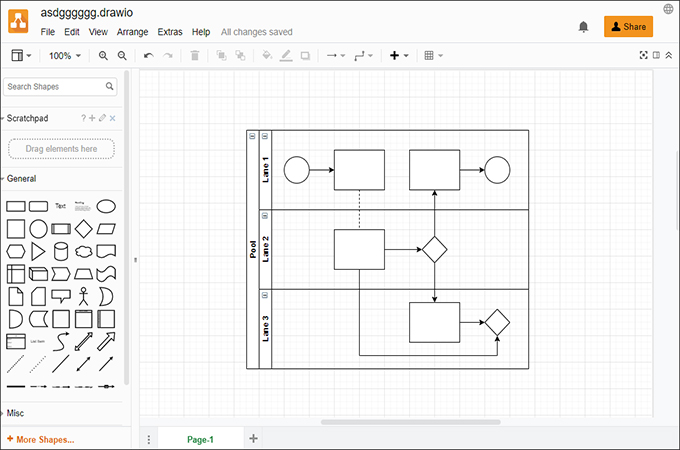 Another online tool that made the list is Diagrams.net. If this is your first time hearing about it, it was previously known as Draw.io. It is a basic online tool that let's users create mindmaps instantly. The charts are downloadable for free and are editable as well. The downside of the tool is that it doesn't have any templates in its library. Other than that, we find this tool a reliable one since it is free to use anytime. You can also incorporate various things on your mind map such as images, clips and others. Overall, we give this free mind map software for Windows a passing mark on our scoreboard.
MindManager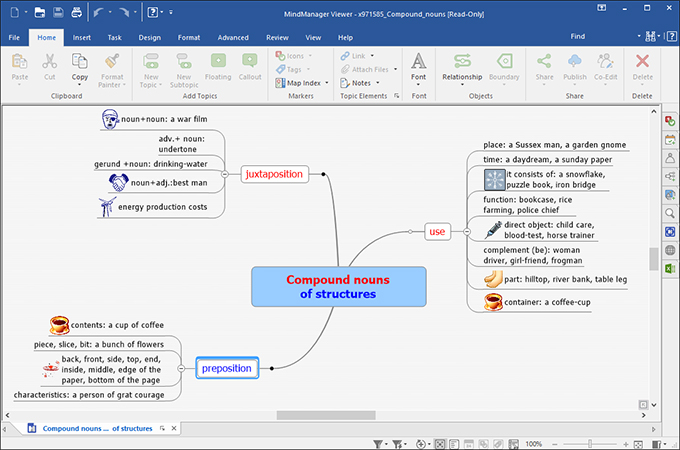 MindManager is a desktop tool that you can use to make mind maps and other types of flowcharts. Like GitMind, MindManager provides ready-to-use templates for free. It also supports exporting files in various formats. MindManager is a freemium software which means that it can be used for free even though it offers a premium subscription. MindManager highly resembles the Microsoft Office Word app which says a lot in-terms of user-friendliness and user-experience. In general, we can say that MindManager is one of the best mind mapping app for Windows.
Coggle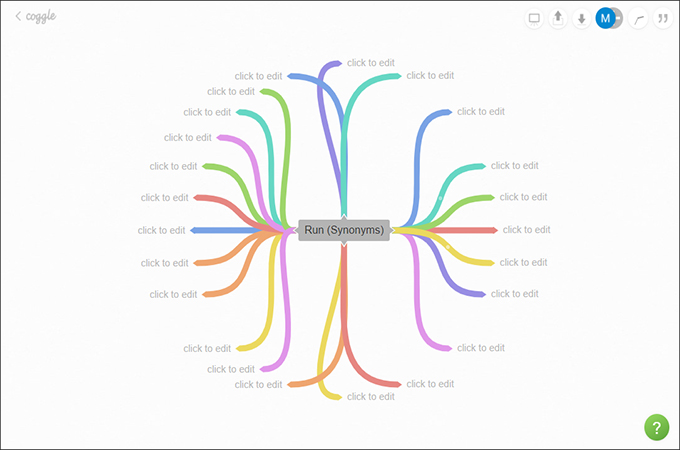 Coggle is an online whiteboard that doubles as a mind map application. It mainly supports online collaboration and works with major web-browsers. Coggle doesn't have any templates but provides a quick way to edit mind maps. Designing is also good in Coggle because there is a Markdown function that let's you style your mindmap the way you want. Adding colleagues to edit your mind map at the same time is also a breeze since you can invite them via email address. Overall, there is no doubt that this is one of the best Windows mind mapping app there is.
MindMup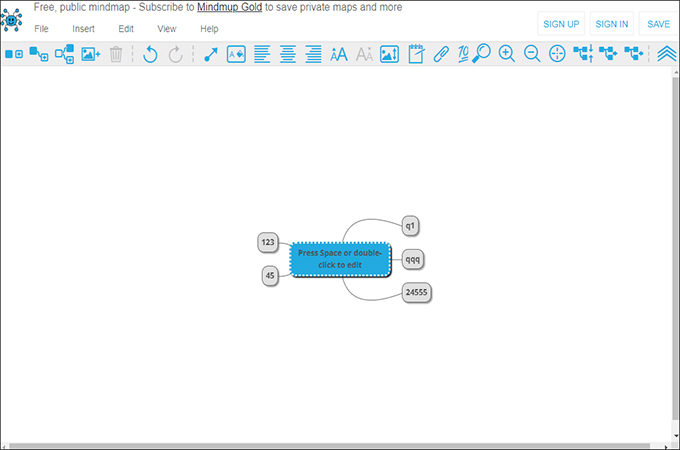 There are many online mindmap applications for Windows on this list, and MindMup is one of those tools. MindMup allows users to create mindmaps on Windows, without requiring an account. This means that you can start editing mindmaps right from the get-go once you open the tool. It is also free to use and you can publish your chart online so other users can have access to it. Definitely a decent mind map tool for Windows, MindMup will surely be a reliable tool for you.
Mindomo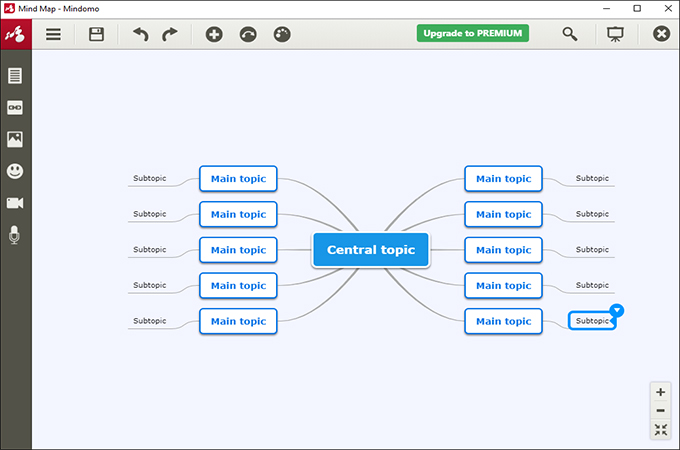 Mindomo is an example of a versatile and good Windows mindmapping app. The tool supports other operating systems such as Mac and Linux. One good feature that this tool possess is the ability to open your mindmaps online. This is a feature that is similar to placing your files in a cloud storage. Using this feature, you can basically open your mindmaps, virtually anywhere as long as there is an internet connection. This free mind map software for Windows is available for free with basic features. However, if you want more feature, then you can buy the whole program.
XMind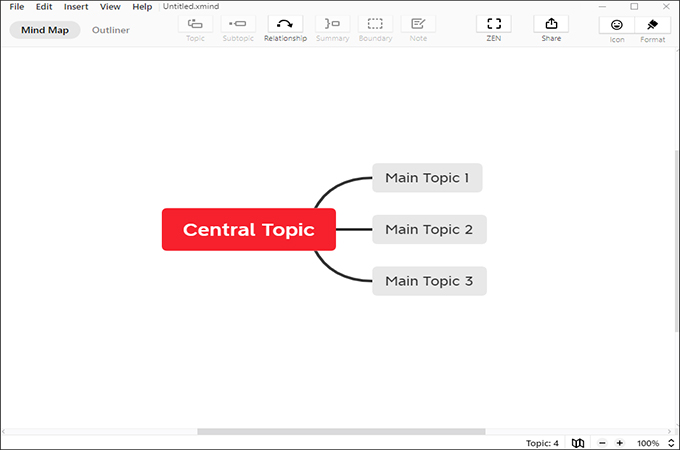 Another popular tool that you can check out is XMind. The app is available in various operating systems including Windows and is downloadable for free. There are many interesting features in this tool, and one of them is the XMind Share, where you can send either public and private link that gives access to your mindmap. There are also templates it its library that you can use for free. Security is also good with this tool because you can add passwords to your mindmaps to avoid unauthorized editing. Overall, we can confidently say that it is one of the best mind mapping app for Windows.
MindMaster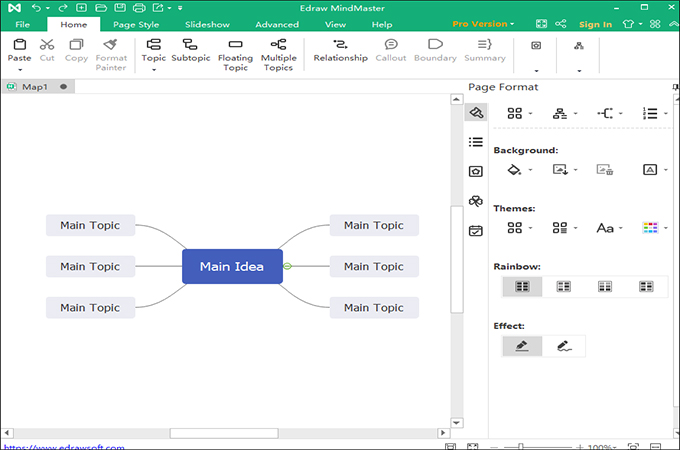 Next we have MindMaster. It is one of those tools that have a sense of familiarity with new users because it greatly resembles Microsoft Office tools in terms of interface. There are templates that can be edited out as well as blank ones that you can fill-in yourself. MindMaster doesn't require any log-in process which means that you can use it as it is. You can also import other mindmaps that were made using other tools. Such convenience is only natural for a great Windows mind mapping app.
MindMeister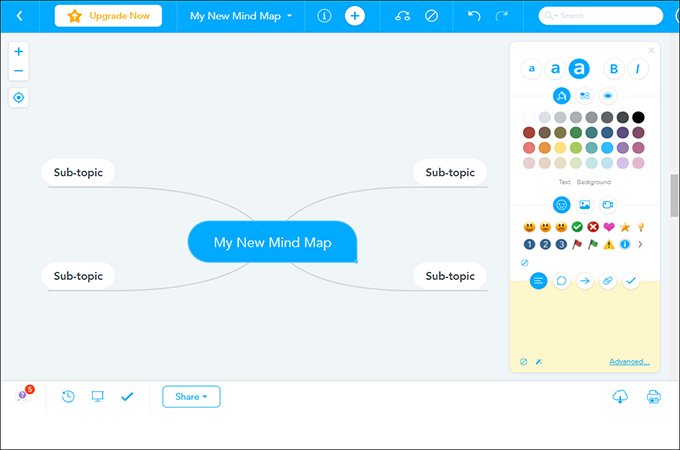 MindMeister is another online application that you can use on Windows. It has a wide range of appealing templates and are all customizable. You can download these templates in various formats so you can open them on your preferred application. Aside from that, you can even add videos to your mindmap nodes to add more detail. Normally, this is impossible to do since videos have huge file sizes. However, you can do it on this tool. Overall, we can say that this mind map tool for Windows is a great option to explore.
Freeplane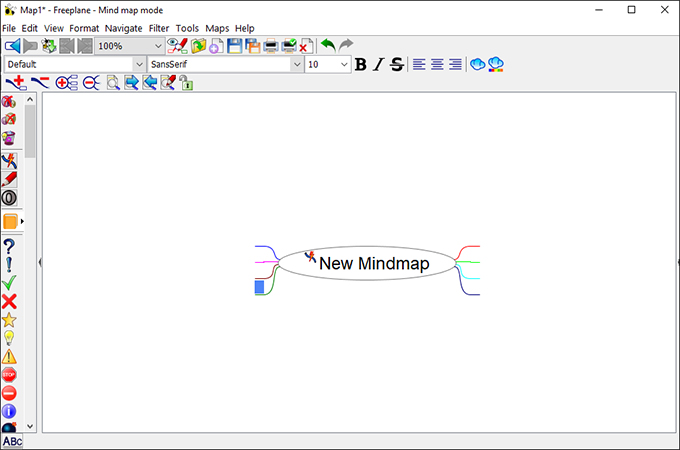 Last on the list is Freeplane. This is an open-sourced application that you can get for free. The good thing about Freeplane, is that it supports various operating systems like Windows, and can be modified since it's open-sourced. Interface-wise, there is nothing notable with it, except the straightforward editing panel. You can also customized various parts of the mindmap like font style, and node colors. Although frankly speaking, it is still far from being the best mind mapping app for Windows but it makes up to it with the fact that it's free.
Conclusion
Windows is probably the most versatile and convenient operating system ever released. That is the reason why many software developers release their programs here. However, with that comes the influx of unnecessary tools that doesn't work. However, the list of free mind map software for Windows above will save you from experiencing this issue.