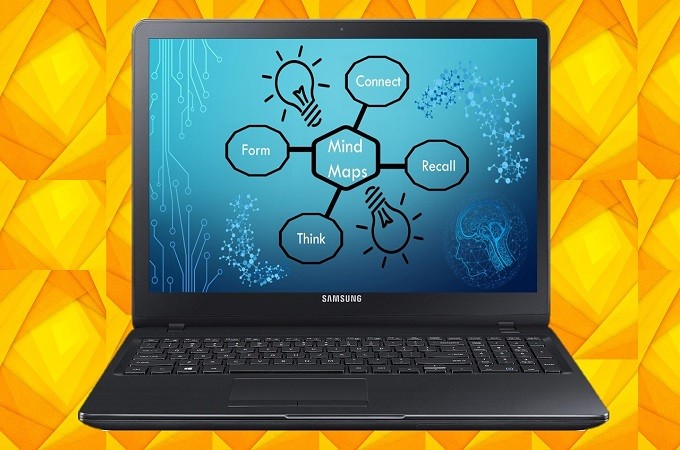 Mindmaps are effective tools for teaching and learning. They can be used effectively for brainstorming or generating ideas. These are diagrams that can summarize a long passage or discussion. With the help of these tools, recalling information becomes easier and faster. Furthermore, mind maps are proven to increase efficient thinking. Because you are creating them personally, your brain can easily recognize the information, making them effective learning tools. Here's how to create a mind map using software.
How to Create A Mind Map
GitMind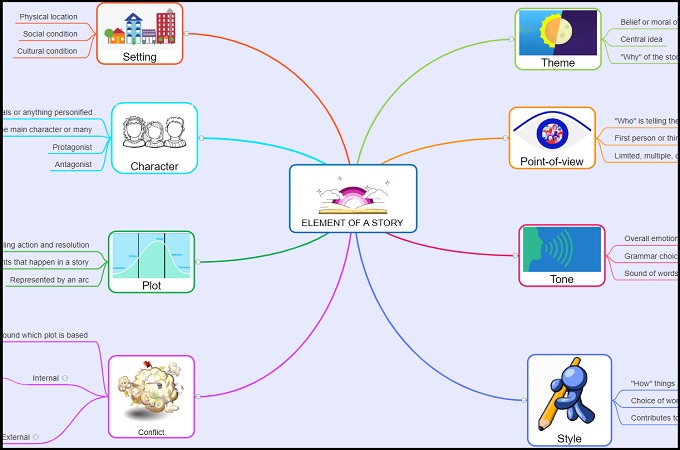 GitMind is one of the Top 8 Online Mind Map Makers that you can find online. It has a simple and understandable interface that can be used by anyone with ease. You will not be needing deep technical expertise just to make one. Its function tabs and keys are easy to operate. In addition, this tool has an auto-save feature that will retrieve or secure your files just in case you failed to save them. Most of all, this tool is free of charge. You can make as many mind maps as you want. Here are a few steps on how to make a mind map using this tool.
Open your browser and go to gitmind.com. Click "Get Started" and it will open its interface. Or you can click the download button below.
DOWNLOAD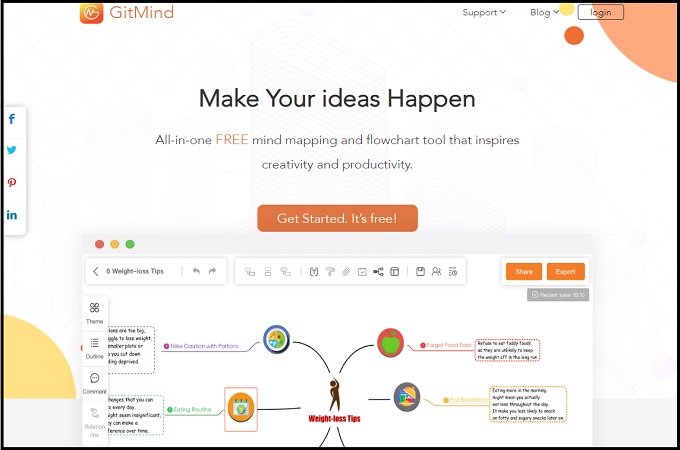 Double click the "Main Theme" to edit. To add a node click the "Enter" key, add a sub-node click the "Tab" key, and add a parent node click the "Shift + Tab" keys.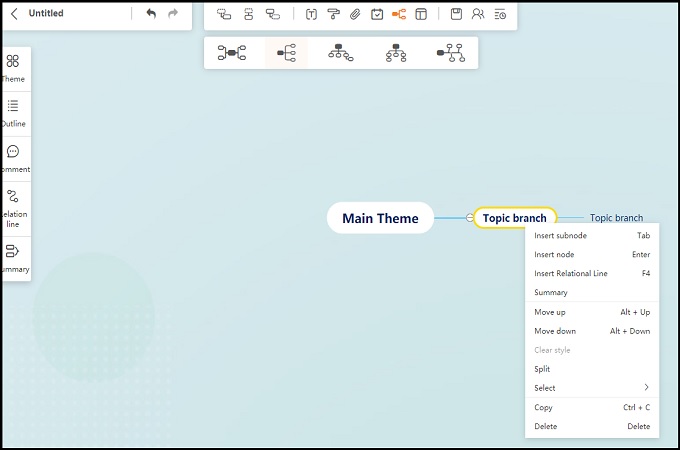 If you want to edit the font size, style and color, use the text editing options above. And to insert hyperlinks, images and comments, use the insert options above.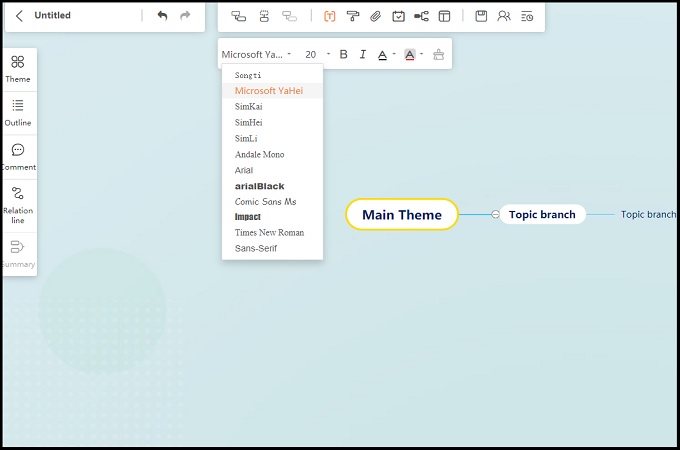 Just in case you prefer another mind map outline, use the layout options.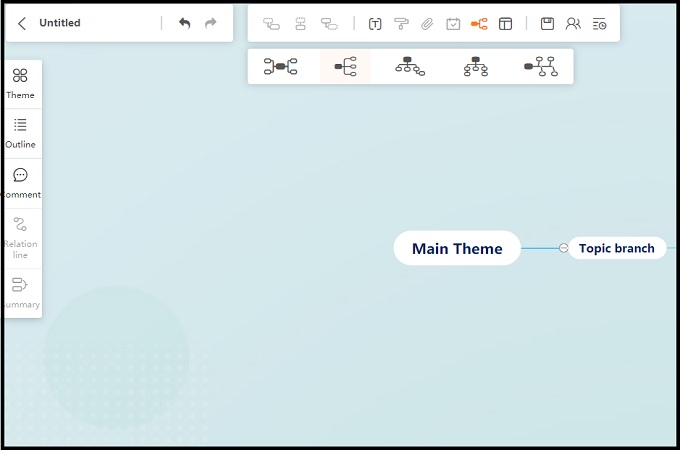 Once done, you can print it or save it right away as an image.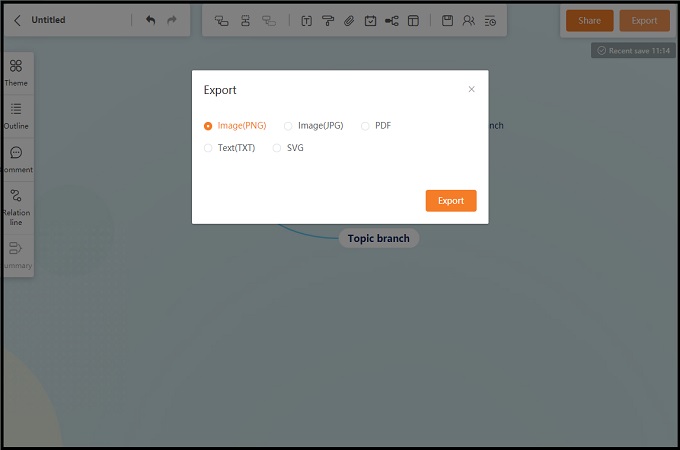 Draw.io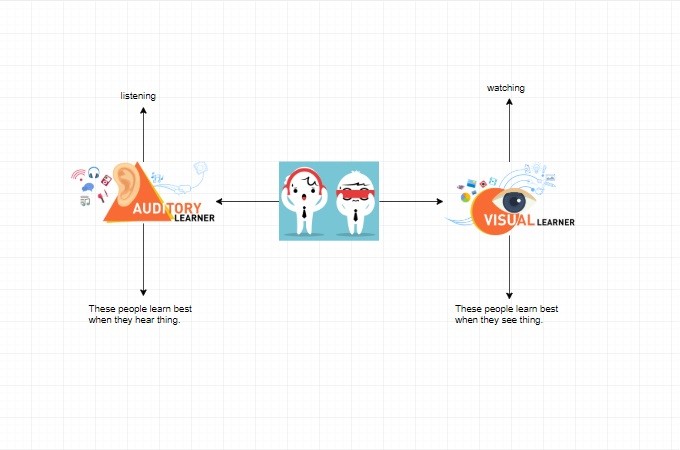 This is another tool that can help you construct a mind map. It is a software that offers you more options to personalize a mind map. However, it will require more effort to connect the shapes together.. It is not solely made for mind mapping, and that is the reason why its functions need to be completed manually and not automatically like other software.
MindMup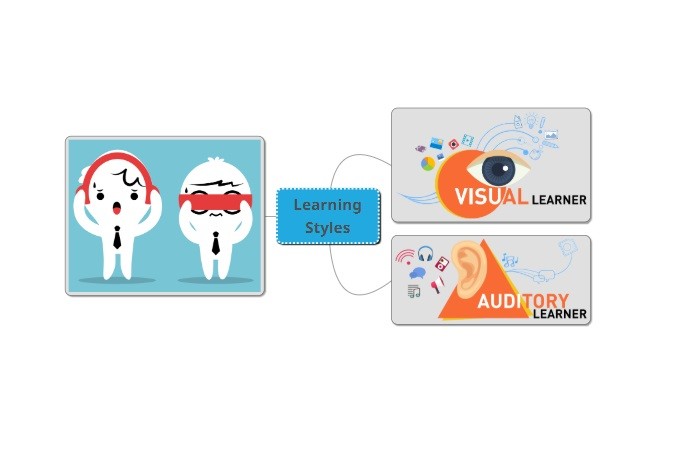 Most of the mind map makers require you to log in before you can use the software. However, with this tool, you do not have to connect to any account just to use it. It has the same functions to build a mind map. Also, you can insert or add documents or videos to your mind maps. So if you are having trouble logging into your account, this is the best tool for you.
Coggle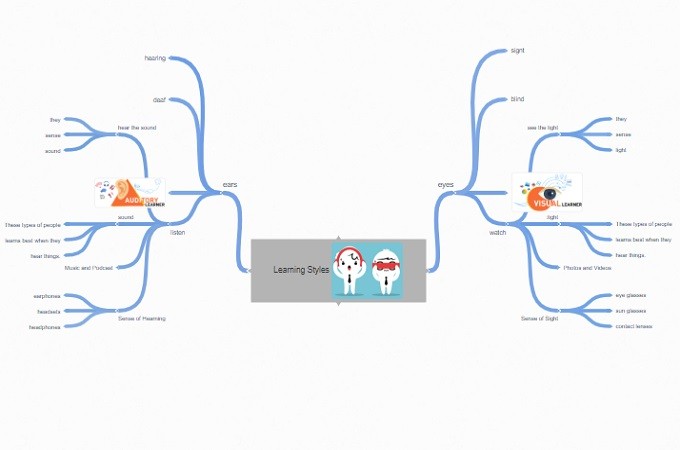 If you do not have any experience with mind mapping, this tool can help you. It is one of the simplest mind mapping tools that can help beginners make mind maps. It has a simple interface that can be understood within a couple of minutes. However, since it is recommended for beginners this software is a bit limited in terms of layout options.
WiseMapping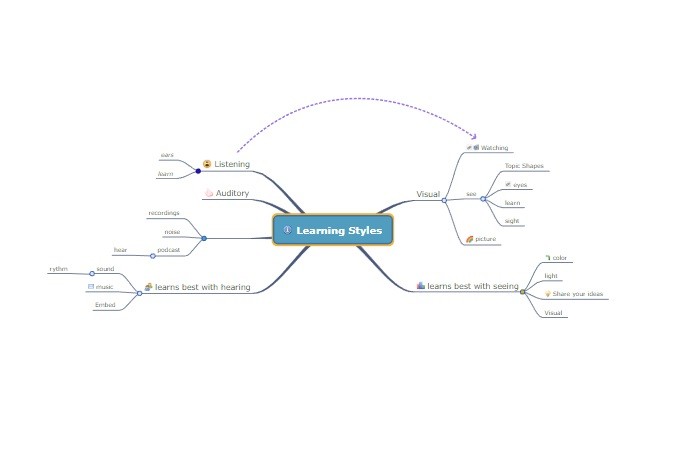 If you want to make a mind map and embed it into a website, this is the perfect tool for you. It also allows you to embed your own mind map onto your website. In addition, this tool has different save options like saving it as an image or as a PDF file. Though it has some amazing features, this tool does not appear highly customizable, because of its default layout.
Conclusion
Mind maps make learning and teaching easierand faster. These are great tools for discussion purposes. If you are a teacherwho wants to discuss lengthy topics with your students, then mind maps arehighly suggested. Also, these maps can be used by speakers when delivering anyform of talks. They can even be idea-generating tools for brainstorming.Furthermore, anyone who would like to make a presentation can use a mind map tomake it simply remarkable.